On Location in San Fransisco
Last week we shared a behind the scenes look at an image Erik Almas created for Trondheim Torg, and this week we have another Erik Almas BTS for you of a different variety. A few months ago, Erik was in Namibia on assignment, and stayed after for a few days to take some shots for himself. If you follow Erik's work, you'll know he likes to make composite images. On that trip, he took some photos for this very purpose. The photo below was started in Namibia, but completed over nine thousand miles away, near his home in San Francisco.
What I really like about the behind the scenes video below is that Erik talks to you on a personal level as he shares some work close to one of his other passions, mountain biking. In doing so, gives us a look at his process in a practical manner that's easily understood. Though he blends the images together from different locations, he still gets everything right in camera, down to the texture of the ground, and the quality of the light. Because of this, in his words, it makes for a very seamless and organic composite.
The planning for this image seems risky, in the sense that Erik not only needed to have the image in mind while he was in Namibia, but the background photos had to be executed flawlessly to avoid an expensive, and time consuming trip back if he wanted to finish what he started. What's my favorite part about the image? Other than the excellent composition, and the moody afternoon sunlight, it makes me want to take out a mountain bike this weekend.
Watch the Behind the Scenes Video:
Find more of Erik's work on his Website, follow his Youtube Channel for more BTS footage and tutorials, and keep up with his current projects on Facebook.
Enjoy,
-Ryan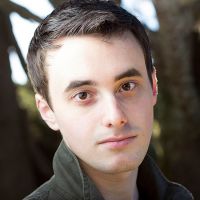 Ryan Filgas
Ryan Filgas is an aspiring portrait photographer and studio arts major at Humboldt State University. His life consists of talking with friends, taking classes, and planning his next outdoor adventure. You can find his work on his
website
,
Facebook
,
Google+
, or connect with him via
email
.