Shooting environmental portraits can present challenges nearly tantamount to their rewards. Typically, this subcategory of portraits is shot either in a location with which the subject has some familiarity (where they live, work, or play), or in an area that warrants appreciation on its own, and provide not only points of visual interest, but contextually they can grant insight into the persona and character of your subject.They can be gorgeous, and are extremely well-suited for large scale prints in addition to the standard portrait types.
These portraits, sometimes referred to as on-location portraits, are often done at wide angles to encompass the environment around the subject, and thus helping to frame the narrative of the story a portrait is supposed to tell.
Of course, this presents its own unique set of challenges, because when you're shooting a very wide image whereby you might find your subjects are proportionally small, it's easy for them to get lost within the frame. But there are ways to not only get your subject to stand out, but to exaggerate the surroundings and atmospheric effects like rain and wind and fog.
Backlighting is one of the key ways to do this as it allows for clean separation of the background and adds depth. Given the wide nature of the shots we're going for, your relative distance from the subject may be quite far, and the ambient light may not be ideal, so having a good lighting set-up is of the utmost importance to get the final image you want.
While not imperative to have, having a powerful, small, and portable strobe has great advantages over a speedlite or set of speedlites, and something like the Profoto B2s make life easier too due to their TTL and high-speed sync capability.
At SLRL, we do love the Profoto B2s and in the video below, watch as Pye takes you out in the field and shows how to execute a great wide-angle environmental portrait in a challenging location with the help of a single B2, though the set-up could be supplemented if the B2 isn't yet in your arsenal.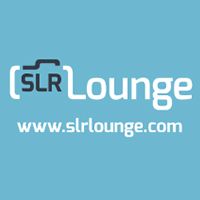 SLR Lounge Official
Articles by SLR Lounge Official are created by multiple authors. They represent official announcements by SLR Lounge.