Magicians are notorious for entertaining audiences with staged tricks and seemingly impossible feats; sometimes even the simplest of illusions shock people, and backlit photos are essentially the easiest trick you can pull out of your hat on pretty much any shoot.
We've found that when faced with challenging scenes or short on time, pulling out a pocket strobe and placing it behind our subjects creates something pretty spectacular – order our latest workshop, Photographing the Couple, to see how we problem solve on the spot to create flawless couples portraiture.
Join Premium
Learn how to achieve it in seconds with these easy tips:
Backlight photography Tip #1: find your composition
Since the actual technique is relatively simple, these tips are going to help you think creatively to get the most out of what is otherwise known as a silhouette. In the first example, when faced with a rather mundane hotel room, we first imagined what the room would look like underexposed, and then set our ambient exposure to the desired settings to create a backlit photo using this screen door. You can see the full tutorial on how we arrived at the final image on the right in Photographing the Couple.
Backlight photography Tip #2: place your subjects
Silhouettes are much more interesting when the subjects are placed against the brightest portion of the scene. If that doesn't exist, then create a highlight with your backlight. If you are using your backlight to bring light into a darker part of the scene like the sample above, then find a unique composition that draws the attention to that point like we did with this mural.
backlight photography tip #3: place your strobe behind your subject
Finally, it's time to add in our light. Here are the three most important characteristics to consider when perfecting your backlight: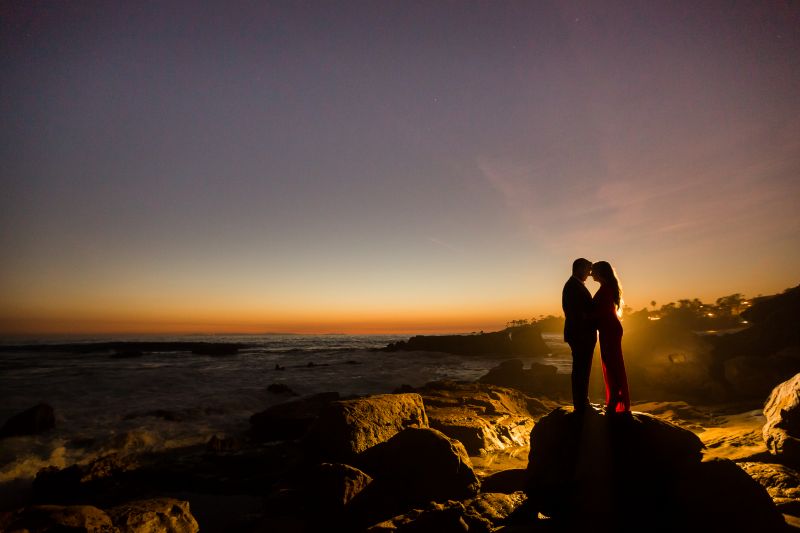 Distance: How far will the light be from the subject(s)? The further away you place the light the more light spill you will have.

Power: How strong will your light source be? You can zoom your strobe to use the light as a bounce/fill or you can power up to create flare lines.

Color: Will it be gelled for creative or corrective effect? Depending on your in-camera white balance setting, you can gel your flash to match your existing light or work against it. See how we conceived this shot in our latest Wedding Workshop: Photographing The Couple!
Join Premium
Let's see your favorite backlit photos in the comments below!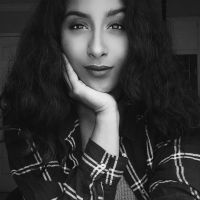 Shivani Reddy
Shivani wants to live in a world where laughter is the cure to pretty much everything. Since she can't claim "Serial Bingewatcher" as an occupation, she'll settle for wedding/portrait photographer at Lin and Jirsa & marketing coordinator here at SLR Lounge. For those rare moments when you won't find a camera in her hand, she will be dancing, eating a donut, or most likely watching Seinfeld. Follow her on Instagram:
@shivalry_inc