You use cards and drives long enough, you shoot enough, you WILL have a failure at some point. If you don't, you're the anomaly and not the rule. I've only had it happen twice in my life where a card fails and once was 2 weeks ago, and thankfully redundancy measures saved the day. So, do you have such measures in place?
This kind of problem, sadly, has costs both in terms of dollars and time, but they pale in comparison to the torture that results from the lack of having them. Possible outcomes? Shoots lots, income lost, and reputation absolutely in tatters.
And truthfully, once a system is in place it's not quite the hell you might expect, though you can really get carried away with it. For a simple solution the people at Mango Street Studios have laid out a what their workflow looks like (video below), and I suspect for many of you this is along the lines of the level you would need.
The basics for them are:
Shoot multiple memory cards when possible, each recording a copy of the same data.
B

ack up to 2 separate drives

Use a Cloud storage solution in conjunction
Generally it pays to give yourself the best chances by avoiding the first critical point of failure, which tends to be the cards. It's why many photographers make such a big deal about having two card slots in a camera. But what happens after that is more up for debate. I'm a fan of backing up to two separate HDD drives which mirror each other and then storing them in ProStorage packing (protects from static etc) and in separate locations, as well as the cloud. But while working on those files I'll have the originals stored on those HDDs, whilst also having a copy on faster SSD drives, only backing up to the cloud when done.
One thing that's also important here, is the file naming. You can arrange it how you like, and they give you examples, and to add to your options here's how I break mine down (which does vary at times depending on project):
The date starts the filename which will keep the files in hierarchal order. Use a reverse date beginning with the year, and separate the file descriptors after it with underscores only, and no other type of character.
Put the subejct name, with last names first (for those who shoot people) such as Sawh_Kishore
Use an acronym for your company. You can also put the shooter's name if someone else in the company shot it.
Choose a filing number, likely best to choose a 4 digit number as you are unlikely to shoot more than 9,999 shots in a session.
An example would be: 20141213_Sawh_Kishore_Portrait_KSP_0001
Then folder example would be 20141213_Sawh_Kishore_Portrait_KSP_DNG
Drives I Use:
Reviews of those units: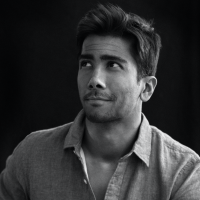 Kishore Sawh
A photographer and writer based in Miami, he can often be found at dog parks, and airports in London and Toronto. He is also a tremendous fan of flossing and the happiest guy around when the company's good.