It's that time of year again – the days are getting shorter, the air is becoming crisp, leaves are just beginning their annual transition from green to their short-lived orange and yellow-tinged exhibition. Fall is a time of year that means many different things to different people, but there is one tradition that applies fairly universally, and that's "back to school" season.
Whether the student is you or you're shopping for one in your care, "back to school" means outfitting for the school year ahead. For photo enthusiasts, this is an excellent excuse to grab the latest gear, though often student budgets will put a cap on spending. The good news is that there are plenty of options to help nourish a young, artistic soul without going broke.
Back To School Shopping
How many great photographers started here, with a humble Canon Rebel? Canon is known for being user-friendly, and this is a useful trait for a beginner's camera. The Rebel t7i features a coveted vari-angle touchscreen display, wifi and Bluetooth connectivity for easy sharing to social media via smartphone, and full HD 1080p video recording at 60 fps for a budding videographer or YouTuber. Pair it with a cheap nifty-fifty, and you've got an excellent starter kit that will serve up sharp images with bokeh on demand.
If you decide to go with a Canon camera, be sure to check out its corresponding Canon CarePak. This will protect your investment in myriad ways, from image recovery to sensor cleanings and maintenance.
If your student (or you) would like to keep things a bit simpler, check out the Fujifilm XF 10. It's a stylish digital compact camera with a 24.2MP APS-C sensor that's aiming to swim against the current and replace your smartphone as the camera you use for social media posting. While it may not offer quite the flexibility of a DSLR or mirrorless ILC, its fixed 28mm equivalent f/2.8 Fujifilm lens promises quality, and no smartphone can compete with the XF 10's APS-C sensor size.
It might not be the newest in the lineup, but Sony's a6000 still holds its own, and for less than half the price of an a6500, it's a solid entry into Sony's APS-C mirrorless line. This is a great price point for testing Sony's waters, though it is comparatively lacking some bells and whistles, like a touchscreen and weather sealing, and has a lower resolution EVF and video tops out at 1080 HD compared to the a6500's 4K.
Your student will need a way to carry their new camera, and a fantastic way to make use of the bag they've already got is to add a camera bag insert. WANDRD has proven themselves to be a stylish and well-constructed choice, and the WANDRD Cube can be stowed in a school backpack.
If you'd rather splurge a bit and purchase a dedicated bag that will keep your student's gear and other things organized and dry and look sharp doing it, check out the WANDRD PRVK 21L Pack. You can see SLR Lounge's review here.

Printers may not be as exciting as cameras and gorgeous backpacks, but they are a necessity nonetheless. The PIXMA TS9120 ticks all the boxes for what one would need in a printer in 2018 and throws some fun stuff in as well, and all with a very modest price tag. It easily connects to your wireless network to prints, scans, and doubles as a photo printer for just-for-fun work. The TS9120 features an updated 6-tank ink system Bluetooth compatibility and a 5" color touchscreen. You can read all about it in our review here.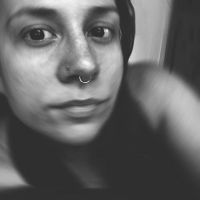 Holly Roa
Seattle based photographer with a side of videography, specializing in work involving animals, but basically a Jill of all trades. Instagram:
@HJRphotos