You've probably never seen anything like this. That's a bold clam, for sure, and in a world of technological advancement at the speed of thought, we're constantly being shown new developments and artful creations because of it, so superlatives are commonplace. This, however, is not. Tom Lowe is a genuine pioneer of his craft and timelapses, and the man behind the the 2012 4K film, TimeScapes, has produced a new project called, 'Awaken' – Tom's first feature film.
What we have here isn't actually the full film, but rather a trailer of what's to come in 2018 set to M83's Outro, and it looks absolutely brilliant. 'Awaken' is:
"…a feature documentary film exploring humanity's relationship with technology and the natural world.

Shot over a 5-year period in more than 30 countries, the film pioneers new time-lapse, time-dilation, underwater, and aerial cinematography techniques to give audiences new eyes with which to see our world. Executive produced by Terrence Malick and Godfrey Reggio, AWAKEN is a celebration of the spirit of life, an exploration of the Earth, and an ode to the Cosmos."
And while that description on its own is good, adding layers to it all is the fact that Lowe was awarded as Astronomy Photographer of the Year by the Royal Observatory, Greenwich, so he's commercially and critically recognized, and it's easy to see why.
Lowe posted this video to YouTube only two days ago and it's accumulated nearly 2 million views – that rate of view is something you'd more expect to see with the latest teen pop sensation, but once you watch it you'll likely want to share it too. And the subject matter he is exploring, the relationship between humans and technology in an age where human connection is dwindling as well as empathy, couldn't be more important.
'Awaken' looks to be something visually enchanting and equally cerebral, and if you've been a fan of others in that realm like 'Samsara,' this is right up your alley.
You can check out more about Awaken here, and below this trailer check out his previous film, Timescapes.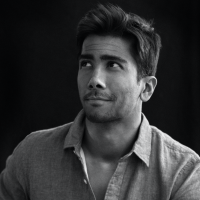 Kishore Sawh
A photographer and writer based in Miami, he can often be found at dog parks, and airports in London and Toronto. He is also a tremendous fan of flossing and the happiest guy around when the company's good.