From Art Student to Photographer
If this doesn't make you want to travel, I'm not sure what will. Mel Sinclair is a landscape photographer based in Brisbane, Australia who, like all of us, started small; in her case, with a point and shoot camera shortly after graduating college with her visual arts degree.  Five and some years later, she has few impressive travels under her belt and her portfolio speaks volumes, receiving several awards. For Mel, though, photography is only a release. It's a time and place where it can just be her and the camera while nature unfolds, and there isn't a worry in the world.
The photo below is taken at Cradle Mountain in Tasmania, a place she fell in love with shortly after arriving. When she set up to take this shot, the atmosphere revealed an unexpected surprise. She describes it perfectly.
"The fog rolled down the embankment from around the Twisted lakes, onto Dove lake and swirled around at the base of the iconic peaks. All the while the sky had its own ideas and went rippled shades of pink to yellow. It was such an unbelievable morning, that even while I was taking the images, I was thinking to myself 'nobody is going to believe that this isn't fake'"
Mel was kind enough to share some of her images and answer a few questions for us.
What kind of things inspire you?
"Being from a warm climate, I love everything I cannot get here at home. Ice and snow, fog and frost, hence my frequent travel to colder climates. Having been creatively trained, I find inspiration almost everywhere, from the idol thought, to viewing others' work who I admire."
The following is taken at Jokulsarlon Glacial Lagoon Beach in Iceland. It's one from a series of images Mel Sinclair took on September 14th of that year, a morning that she describes as magical, because it was a paramount step in getting her work out there and has come to define her as an artist. The photo's namesake, "Defiant," is such because the icebergs on that beach are due to disappear in her lifetime, yet they defiantly remain.
What motivated you to blog about your adventures?
"I fell into it accidentally, it was a good addition to my website and kept family informed of my travels. I started getting feedback from readers who really enjoyed the writing, so I began putting more time in."
This image was inspired by a 'Snowgums' photograph from Australian photographer, Robert Blakers, that she saw while visiting her friend and gallery owner, David Murphey, in Tasmania. She was entranced looking at the image, and seeing something similar in her travels she jumped at the opportunity.
What kind of trips and/or photo series are you planning for the future?
"Coming up in September/October I have a combined trip to Norway, for the first time ever, then back to Iceland for scores to be settled between myself and the weather. In November I'm visiting New Zealand, and in March, Patagonia, both with One of A Kind Photography Tours. I've really come to love trips with Tim and the crew, who attract like-minded photographers. It's a meeting of the minds, and I love coming back with unique images despite shooting side by side."
Another image in her Iceland series, Sinclair describes the sky rapidly changing color from a kaleidoscope of magenta tones to a brilliant gold. When this happened, she darted back to the beach with her traveling partner, looking for icebergs to shoot the sun through, hence the name 'Gold Rush.' The sun being on the horizon meant getting personal with the icebergs despite violent waves, which sported unforgiving chunks of ice. This led to jokes about doing 'burpees' loaded with gear of course, but I'd say the exercise paid off.
What advice would you give to aspiring landscape photographers?
"Learn your color theory; it's one of the most valuable tools to this day that I still use. To get better, one has to learn how to use color, or lack of, to let an image speak for itself. This means learning why others are attracted to different colors and shapes; learning primary, secondary, and tertiary colors. Don't get hung up on the technicalities, lest it block creativity, and most importantly, photograph for yourself"
Taken from Mt Coot-tha Lookout in Queensland, thick fogs roll in during the winter engulfing anything under forty stories tall, and this particular day there was also cloud cover, a relatively rare occurrence when the fog rolls in.
"There's this beautiful lake near where I live, and it's full of dead trees. It creates the most spectacular reflections on a still morning, generates tons of fog in the right conditions, and is just perfect for photographers. It really was that type of perfectly still morning, devoid of haze, and filled with birdsong. Places like this are why I keep coming back, it's so peaceful after city life!"
"After a night of restless sleep in the car during our second night in Iceland, (a decision we would soon come to regret) we drove past the famous Kirkujfell view towards the end of the Penninsula. Noticing a track that looked like it headed for certain gold, we followed it, despite it being poorly graded. On the way up, as the sky does in Iceland, clouds rushed past like planes, so the light was changing incredibly fast."
The next photo is taken like the last two ice images at Jokulsarlon Glacial Lagoon Beach in Iceland. Here's what Mel Sinclair had to say:
"I had been in Iceland for a little over a week with my travel partner Josh Robertson… Because of the proximity to the Arctic Circle and a prolonged sunrise, we had enough time to visit a few spots around the beach and lagoon to get these gorgeous pinks contrasted with the heavy black tones of the pebble 'sand'.
On a side note, this image was named following a jet-lag-fueled all-night editing session. For shorthand, I now refer to it as "The Epitome" because still, it is the Epitome of my image collection for Iceland."
"This beautiful beach is about an hour from my home in Queensland, Australia. It's one of my favorite beaches to visit as it doesn't attract the hype of the Gold Coast that is nearby. The rocks were jagged and slippery as you expect with seascapes, rain intermittently swept past in cells, but persistence paid off. The striped rock that I refer to as the "Diamond" was the only one of its type that I could find at the current tide. There was something about how the sky lit it up, that I thought enigmatic and beautiful."
"This is my newest image of the group taken less than a month ago whilst on a photography tour of Kosciuszko National Park with One Of A Kind Photography Adventures, run by my good friend Timothy Poulton. Deep in the forest, time was ticking closer to sunrise, but such a forest took us away from the recognition of time. Before we knew it, the sun was cracking through the rows of timber, and we had a mere twenty seconds worth of golden light."
I've always wanted to visit Iceland, and well, pretty much any country you can think of, but looking through Mel's photographs gives me a chance to get a taste of that experience before eventually making a trip, and that's something I can really appreciate. Who wouldn't mind having one of these on their wall too?
If you liked the work, you can find more on Mel's website,  give her a shout-out on facebook, read her blog, and if you're part landscape photographer like me, you can follow her work on 500px.
Here's a quick look at her gear list.
Nikon D800
Nikon D700
Nikon 70-200mm f/2.8
Nikon 16-35mm f/4
Nikon 50mm f/1.8
Tilopa BC Mountain Backpack
CREDITS: All photographs by Mel Sinclair are copyrighted and have been used with permission for SLR Lounge. Do not copy, modify or re-post this article or images without express permission from SLR Lounge and the artist.
-Ryan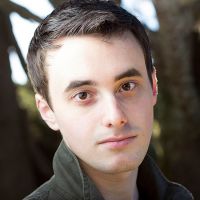 Ryan Filgas
Ryan Filgas is an aspiring portrait photographer and studio arts major at Humboldt State University. His life consists of talking with friends, taking classes, and planning his next outdoor adventure. You can find his work on his
website
,
Facebook
,
Google+
, or connect with him via
email
.