A Doctor with Purpose
Dr. Umair Wadood, a medical doctor and lecturer in Peshawar, of the KPK province in Pakistan, is what some would call an enthusiast photographer. At the age of 26, and an outsider to the profession, he takes exceptional photographs . What separates him from other enthusiasts is the use of his photographic vision and aspirations as a tool to bring further understanding to stereotypes he feels are propagated by the media.
These stereotypes would portray members of his country, friends and family, as  terrorists with little thought as to who they really are – as stereotypes generally do. In order to address this and bring the truth to the surface, Dr. Umair Wadood created a photo series entitled "The Pukhtuns-Real vs. Surreal." His work from this series has been featured in exhibitions in Lahore, Karachi, and Islamabad. Currently, he is a black and white category finalist in the HIPA International Photography Awards (winners have yet to be announced).
[REWIND: Rosie Holtom's Portrait Series that Humanizes the Homeless]
The Exhibition
This is the headlining photo of his exhibition, or the eye-catcher so to speak. At first impression you see a somewhat confrontational image, however, looking at the eyes reveals an intense sadness which sets a tone of reflection for the rest of the exhibit.
The basic concept of the series is introduced through this image, in which he uses two drastically different self portraits to convey his message.
He shows what  stereotypes say of the Pukhtoon people, and contrasts them with the realities of who they are by using dark images full of anger, and tension next to strikingly kind, more relaxed ones made to show who the Pukhtoons really are. He further supports this by using figures representing a variety of demographics, to build a more cohesive image of the Pukhtoon people.
This is a photograph Dr. Umair Wadood created to depict the "surreal", how the media portrays the Pukhtoons. One who seems mysterious, dangerous, and unnerving. This is of course followed by the "real" Pukhtoons.
The occupations of this woman and the following two were found in a short article highlighting Dr.Umair Wadood's exhibit. The article can be found here, however names in this article do not reflect the ones found in the previous link, as they were corrected by the photographer.
Dr. Umair Wadood started learning photography more seriously through trial and error some five years ago. Initially, he worked primarily with landscapes, but current events on the news later gave purpose to his photography. While visiting a friend out of town, he took notice that his friends and neighbors, the Pukhtoons, were being portrayed in a negative light. After returning home, he asked his friend to come visit him someday and the reply he got was was "Are you sure? Will I be safe?" This was the inspiration that sparked ideas for the exhibition.
I asked him what he wanted to share with the world and this is what he had to say (paraphrased):
In this small amount of time, I've learned photography is a very powerful medium of communication that will convey a story so deep it will touch your soul. The Pukhtoons are a peace loving people, and we ourselves are a target of terrorism. There is much that is misunderstood, and it is my greatest hope these images have demonstrated that to you today.
Dr. Umair Wadood's photography equipment is somewhat modest. He uses a canon 550d as his primary camera body, an older model to the new Canon T5i, and his favorite lens to use for portraits is the Canon 50mm f/1.8.
I hope you enjoyed this article, and thanks for reading!
-Ryan
CREDITS: All photographs by Dr. Umair Wadood are copyrighted and have been used with permission for SLR Lounge. Do not copy, modify or re-post this article or images without express permission from SLR Lounge and the artist. In addition to viewing his photography on 500px, he can be contacted through Facebook.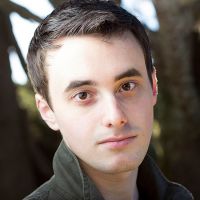 Ryan Filgas
Ryan Filgas is an aspiring portrait photographer and studio arts major at Humboldt State University. His life consists of talking with friends, taking classes, and planning his next outdoor adventure. You can find his work on his
website
,
Facebook
,
Google+
, or connect with him via
email
.