UPDATE: THE WINNER HAS BEEN SELECTED! CONGRATS TO LYMARIE JACKSON OF NORTH CAROLINA FOR WINNING! ASHE DESIGN WILL BE IN TOUCH WITH THE DETAILS!
The following is a sponsored post
One lucky person will win unlimited access to thousands of Photoshop templates and everyone will receive a freebie.
Thousands of Photoshop templates, actions, and design elements to choose from!
Since opening our doors in 2005, Ashe Design has proudly secured its spot in the Photography marketplace as one of the premiere Photoshop template designers, offering unparalleled quality and superior customer service. As a result, we have amassed thousands and thousands of Photoshop templates over the years, and after numerous requests from our loyal customers, we have decided to offer unlimited access to the Ashe Design shop with one low monthly membership price which we call Ashe Design All Access.
Learn how to use our Light Casts to enhance your photos then download a free set on us!
See how just a little light can add beautiful warmth and dimension to your photos.
Grab your FREEBIE here!
Add drama to your images with light! This "Heavenly Light Cast Set" set comes with 5 different PNG files that can easily be added to your images. Grab this freebie now and use the code SLRFREEBIE at checkout.
Learn about Ashe Design
At Ashe Design, we understand that your clients will want a lot of personalization and customization. We provide you with the ability to meet your clients' expectations with a full line of templates that are both easy to use and fully customizable. We have dozens of training videos that walk you through using our templates, so you can learn everything you need to know by watching these easy-to-follow video tutorials. We guarantee the usability of all of our products for every level of Photoshop user.
Enter the giveaway here
Use the widget below to enter the contest.  Contest ends October 7, 2016 with the winner announced the week after. You may enter just ONE time per person. Contest open internationally.
Ashe Design All Access Giveaway
If, for whatever reason, the widget above is not loading, please use this direct link.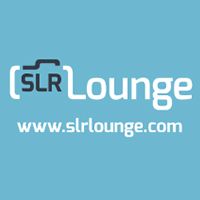 SLR Lounge Official
Articles by SLR Lounge Official are created by multiple authors. They represent official announcements by SLR Lounge.