A popular saying "the cobbler's children go unshod," applies now more than ever, in our age of digital photography, to professional photographers and even many hobbyists. We just don't print our family photos like we used to. Enter Artisan State, a San Fransisco based photo book company. Founded by five friends with a like minded passion for photography and design, Artisan State has been producing affordable, beautiful photo books since March 2012.
Driven by the desire to offer an easy and affordable photo book option for professionals to use for their own art and family photos, Artisan State announced the development of their Little Black Book earlier this month. Still in prototype phase, this little 5×7 inch book is filled with 20 pages of brilliant Silver Halide prints, lays completely flat and is flush mounted. Best of all, this hand made album costs just a little over $10!
Artisan State sent me a sample of their prototypes. The book will be available in a thin or thick page option and I like them both. I can see all kinds of possibilities for this little book. I would certainly use them as intended, for my own family photos. They would also make great proof books or mini albums for portrait sessions, parent and grandparent gifts, not to mention a mini portfolio of your best work to carry around with you in your bag and show off to potential clients.
The Little Black Book should be available for ordering by the end of May or beginning of June. I can't wait to try it out and let you know what I think. How would you use the Little Black Book?
CREDITS : Photographs courtesy of Artisan State and have been used with permission for SLR Lounge. Do not copy, modify or re-post this article or images without express permission from SLR Lounge and the artist.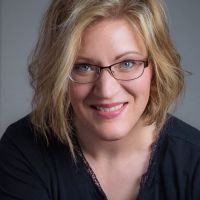 Tanya Goodall Smith
Tanya is the owner of WorkStory Branding Photography in Spokane, WA. Businesses hire her to create story-telling content that sells their high end products and services. She also teachings photographers her unique business model for making serious money as a corporate and personal branding photographer. Find her at
workstoryphotography.com
and
workstoryeducation.com