Jack of all trades, master of none. While you can get your feet wet in a variety of photography genres, ultimately, if you are looking to pursue photography as a career, becoming a master of one or few related niches is essential. Sure, the basic principles from shutter/apperture/iso control to composition can be applied across the board, but the logistics, approach, and equipment will vary from one market to another.
A wedding photographer will have an array of lenses and backup body to go along with speedlights for mobile lighting, while a studio portrait photographer may stick to his or her favorite prime lenses and an arsenal of studio lights and modifiers. And working with people from one market to another will be different, as well as going from shooting people to shooting landscapes or products.
So where do you begin in choosing what you want to do? Do you know what the pros and cons are with each discipline? Well to help answer this question, ExpertPhotography.com breaks down each genres in both the financial potential and creative potential. Some, like wedding, may bring a large amount of money compared to macro photography, but you're also in a much higher stress environment as opposed to macro, where you can really take your time to get things right and there's time to take multiple photos. With wedding, if you missed the key moments, like the bride and groom kiss, you're in big trouble.
Some genres may require a more substantial gear list, while others, you can get away with a Canon Rebel and kit lens.

Here is the big list of niches that they talk about, along with the advantages and disadvantages of each one. Be sure to read the article on ExpertPhotography.com to learn more.
Stock
Weddings
Portraits (high school, corporate, family)
Landscape
Photojournalism
Music
Macro
Fashion
Fine art
Children/families
Events
Sports
Nature/wildlife
Food
Product
Travel
Architecture
Even though I really started shooting street and then glamour, I now shoot fashion and commercial photography.
What kind of photography niches were you interested in when you first started? Where did you end up at in right now? If you can choose another niche, what will it be?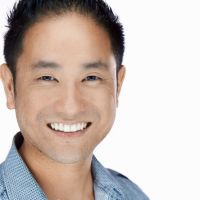 fotosiamo
Joe is a fashion and commercial photographer based in Los Angeles, CA. He blends creativity and edge with a strong style of lighting and emotion in his photographs.