Apple's debacle with their iPhone batteries was probably the worst press the company has received in a long time, so they were quick to address it once it came to a head, and even quicker to offer an olive branch by way of a 65% discount on battery replacements for those with an iPhone 6 and newer. In fact, they even started that program earlier than stated.
However, it hadn't, until recently, suggested it would change its ways. Therefore the implication was that the units would still be subject to throttling due to battery degradation that just happened to be after about a year and coincide with the release of a new iPhone. Tim Cook addressed that directly with ABC News, whilst galvanizing some good sentiment toward Apple with talks of apple brining in some $38 Billion to the US and creating some 20,000 new jobs over 5 years.
Just as a quick recap, Apple's older phones were being cut in power/speed by over 50% from their original CPU power, and this was demonstrated to be true and there was nothing that could be done about it. You couldn't, for instance, choose to keep your CPU performance at the cost of battery, but Tim Cook has said that's precisely what you'll be able to do with the coming update. Here's what he had to say to ABC News' Rebecca Jarvis:
"We're also going to… first in a developer release that happens next month, we're going to give people the visibility of the health of their battery. So it's very, very transparent. This hasn't been done before, but we've thought through this whole thing and learned everything we can learn from it.

So we want to do that, and in the situation… and we will tell someone we're reducing your performance by some amount in order to not have an unexpected restart. And if you don't want it, you can turn it off. Now we don't recommend it, because we think people's iPhones are really important to them, and you never can tell when something is so urgent. Our actions were all in service of the user. I can't stress that enough."
It'll be interesting to see how much good will is regained from this, and also to see how the units will operate if people decide to keep their power management set for best performance. It would appear Apple will need to figure out better batteries going forward.
Via: MacRumors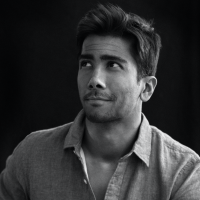 Kishore Sawh
A photographer and writer based in Miami, he can often be found at dog parks, and airports in London and Toronto. He is also a tremendous fan of flossing and the happiest guy around when the company's good.