Apple's brand spanking new MacBook Pros have found success in bringing something new to the table, the Touch Bar, in encouraging a shift to the future with a reduction and change of ports, and in generally incensing the purchasing public along the way. They failed, however, to secure Consumer Reports' recommendation, and that's saying something.
The thought that a new MacBook Pro, arguably the yardstick to which all other laptops are measured, the apple of the eye of laptop users worldwide, would not get a solidly approving nod from Consumer Reports was almost implausible, but it happened. I'll link at the end to their full findings, but a large amount of discontent lay with battery problems,
The MacBook Pro battery life results were highly inconsistent from one trial to the next.

For instance, in a series of three consecutive tests, the 13-inch model with the Touch Bar ran for 16 hours in the first trial, 12.75 hours in the second, and just 3.75 hours in the third. The 13-inch model without the Touch Bar worked for 19.5 hours in one trial but only 4.5 hours in the next. And the numbers for the 15-inch laptop ranged from 18.5 down to 8 hours.
That's 19 hours one day and 4 hours the next. Those numbers are pretty difficult to reason with much less swallow, though swallow many did. Luckily, as some choked, Apple was given the diagnostic reports and were diligently working to figure it out, and has apparently released a fix through its Beta Software Program. Here's what Apple has to say:
We appreciate the opportunity to work with Consumer Reports over the holidays to understand their battery test results…We learned that when testing battery life on Mac notebooks, Consumer Reports uses a hidden Safari setting for developing web sites which turns off the browser cache…. We have also fixed the bug uncovered in this test.
So in one sense Apple is putting the onus on CR, but don't outright deny fault.  I'll always hand it to Apple though, that their customer service and willingness to listen, and work on a problem. If you have a new MacBook Pro and want to get the new update you can get it here if you sign up for Apple's Beta Software program, and in the coming weeks the 'fix' should be pushed out to all.
See Consumer Reports' breakdown here.
Source: Consumer Reports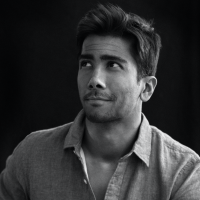 Kishore Sawh
A photographer and writer based in Miami, he can often be found at dog parks, and airports in London and Toronto. He is also a tremendous fan of flossing and the happiest guy around when the company's good.