With $150 billion or so in cash, it's fair to say Apple can buy any little thing it likes; like a pizza topped with panda ear and tiger tail; or Denmark, perhaps. They have, however, decided to kick off their 2014 with an acquisition befitting the typical Apple MO: SnappyLabs. The company of one is the creator of the uber popular camera app SnappyCam, which allows iDevice users to take rapid photos in high resolution far outpacing Apple's standard software.
Suspicions began to arise when all things 'Snappy' began to vanish online; the SnappyCam app disappeared from the App store and SnappyLab's website went blank. It was confirmed in a statement to re/code, and somewhat, when SnappyLab's founder John Papandriopoulos' girlfriend posted a congratulatory message on Facebook. Ahem.
[REWIND: Nifty iPhone Tripod by Pocket Tripod]
It's no secret that Apple is fond of bringing in small teams to focus on specific products and sectors rather than larger groups to be spread around the company and homogenize the workforce. The real question is: what is this all about? And for us photographically inclined, what could this mean for us and our field?
Thoughts
SnappyCam is popular for a reason, as it's a simple way to realize the potential in the camera of what's possibly the most commonly used camera on the planet. Using a clear and simple interface, SnappyCam provides most users intuitive controls, the ability to use the volume button for a shutter release, 'non-destructive zoom', and the ability to shoot up to 60 frames a second, and set time lapses. All for $1. It's not hard to see why it went number 1 in many countries. Clearly Papandriopoulos knows Apple is not making the most out of its hardware and Apple seems to think he is the one to help them do just that.
It's fair to say Apple is aware of the desire in the market for ever evolving photo capabilities in mobile devices, and that cameras on said devices are representing a larger and larger portion of the purchasing decision for consumers. With this in mind, and the fact that Apple will soon have to start showing they can still innovate, we could possibly see Apple really taking their cameras up a notch. Hopefully, they will look to the more serious consumers for cues. Either way, an investment like this, albeit of a so far undisclosed amount, is a click in the right direction. Let's just hope they don't go the route of Nokia and make a gimmick the focus.
What do you make of this and what would you like to see?
Source: TechCrunch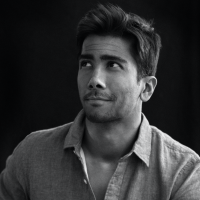 Kishore Sawh
A photographer and writer based in Miami, he can often be found at dog parks, and airports in London and Toronto. He is also a tremendous fan of flossing and the happiest guy around when the company's good.