Even if you're not an Apple 'fanboy' as non-Apple folk tend to say, there's still a chance you watch or keep up-to-date with what's announced at Apple's Worldwide Developer's Conference (WWDC). After all, Apple's a tenuous financial force and industry innovation dictator whose movements will affect you whether you like it or not. One of the sneak peeks we were afforded at the live WWDC this year was of Apple's new re-vamped iCloud. With a huge emphasis on this integration into iOS and photos, Apple made it a point to mention,
Good News. We are working on a new grounds-up photo solution for the Mac built with iCloud in Mind. – Craig Federighi
Shipping early next year along with the new OS X Yosemite, it's simply called, 'Photos.' It's certainly not geared towards professional photographers, but is a bit more than iPhoto as it stands now. The big news though, is that its professional level photo editor, Aperture, is dead.
For some time now, Apple has been losing the battle to other photo applications, namely Lightroom, and seems to have conceded that Adobe's software is the clear choice for those who want more than adding filters in iPhoto. All Aperture development will now cease. Even though it is still offered for purchase on Apple's site.
The new 'Photos' app will see that Aperture users have the ability to sync their libraries over to it, and allegedly is working with Adobe to facilitate moving from Aperture to Lightroom. For those using the Pro software offering from Apple, such as Final Cut Pro, and Logic, those systems will continue to be nourished and developed.
Thoughts
Finally. That was my initial reaction. It's STILL my reaction. Aperture had its merits, but for anyone who switched to Lightroom, you just had this overwhelming sense that you'd just transitioned into a much more focused and capable environment, really meant for photographers by people who either were, or understood us. Part of me is surprised that Aperture even lasted as long as it did, and I will not miss it in the least. Long live Lightroom.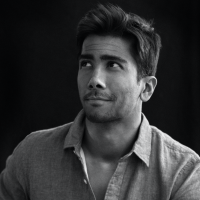 Kishore Sawh
A photographer and writer based in Miami, he can often be found at dog parks, and airports in London and Toronto. He is also a tremendous fan of flossing and the happiest guy around when the company's good.