It was only about 2 weeks ago we brought you news of a new Photoshop feature, which was, as we've been told, just an apéritif to the large Photoshop update that's coming very soon. The new feature then was the Content Aware Crop Tool, and is certainly a marvelous tool that is going to be of great use to photographers across the board, and today, Adobe's released yet another new feature for Camera Raw and Lightroom: Guided Upright.
Lightroom CC 2015.6 and Lightroom 6.6, along with Camera Raw 9.6 are all now available, and as usual the update brings with it additional camera support, lens profile support, and bug fixes from previous versions. Clearly, though, the big draw for this update is the Guided Upright feature – but the list of additional lens support is huge.
Guided Upright
'Upright' had been within ACR and LR for years now, and been great help at reducing or removing distortion caused by things like the keystone effect of buildings, and to help level horizons and straighten images. It's weak spot, though, was that it worked well in images with distinct lines, but left us bereft if our image had no such lines. What this new feature allows us to do, is basically introduce such lined to the image, and then tweak it, with relative ease and ability.
Essentially what you're doing is giving the software 'hints' as to where the vertical and horizontal lines are, and you do this by dragging 2 guiding lines for the vertical and 2 for the horizontal, and Guided Upright does its thing. Here's what the new interface looks like:
And here's how to employ it:
Select an image and click on the Develop Module.
Enable Lens Profile Corrections. Upright works better with Lens Profile Corrections.
Notice that there is a new "Transform" Panel. Transform includes both Upright and the manual perspective correction sliders together in a convenient place.
Within Transform, click on the "Guided" button.
Draw 2-4 guides on the image. Upright will transform the image once you draw at least 2 guides.
Fine tune the results (if needed) with the manual transform slides, including the new X and Y transform sliders. They can be used for repositioning/moving the image within the canvas after applying strong perspective corrections to choose which part of the (warped, non-rectangular) image to show within the rectangular canvas.
Having these two new features go live, certainly ups the excitement to see what else could be coming with the new Photoshop update, and if these two are the biggest pieces they are releasing. Either way, here are a few less prominent updates:
Additional Updates in Lightroom CC 2015.6 / 6.6
Merge to Panorama and HDR now works with Smart Previews. Previously, Lightroom required the use of original images for the Merge to Panorama or HDR features.
The Preferences -> Lightroom mobile section now contains a "Pending Sync Activity" section. This area is useful for helping identify any potential issues related to image sync across the Lightroom family of applications (desktop, mobile and web).
New Camera Support in Lightroom CC 2015.6 / 6.6
Canon PowerShot G7 X Mark II
Leica M-D (Typ 262)
Nikon COOLPIX B700
Panasonic DMC-GX85 (DMC-GX80, DMC-GX7MK2)
Sample of Lens Profile Updates: 
TAMRON SP 85mm F1.8 Di VC USD F016E
TAMRON SP 85mm F1.8 Di VC USD F016N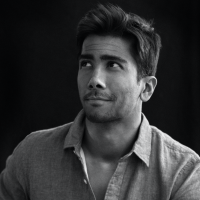 Kishore Sawh
A photographer and writer based in Miami, he can often be found at dog parks, and airports in London and Toronto. He is also a tremendous fan of flossing and the happiest guy around when the company's good.