This is really becoming another banner year for the Micro 4/3 system. After the launch of the Olympus OM-D and the recent unveiling of the pro-spec Panasonic 12-35mm constant f/2.8 (equiv 24-70mm) lens, Olympus unveiled its own high-end lens, the 75mm f/1.8 High-Grade Portrait prime lens for $899. Expected ship date is July 2012.
As you can see below, this lens has a lot of glass. There are 10 lens elements in nine groups, including three ED (Extra-low Dispersion) elements to optimally correct aberrations, encased in an all-metal body just like the other premium Olympus prime, the 12mm f/2.0. The lens also uses ZUIKO Extra-low Reflection Optical (ZERO) coating to minimize ghosting and flaring, and it has a MSC lens drive motor for quick and silent focusing.




One of the attractions of the Micro 4/3 system is the compactness of the camera and lenses. Compared to APS-C or Full Frame primes, this lens is fairly light at 305g (0.67 lb). Take a look below at a size comparison to Nikon's Nikkor 50 mm f/1.4.




There are 9 rounded aperture blades and at f/1.8 at this focal length, the lens can produce some extremely nice and soft, rounded bokeh, as shown in Olympus's sample photos. Just like the Olympus 45mm f/1.8, the lens stay relatively sharp at wide-open.


I'm very excited with this premium lens and I am very confident that the image quality, especially coupled with the Olympus OM-D and the Panasonic GH2, will be exceptional. There are a couple of things I don't like about it, though. At $899, Olympus should include the lens hood and a lens pouch. Panasonic does so for its premium lenses and for Olympus to continue its practice of charging extra for those two essential accessories, especially for their most expensive mu4/3 prime lens to date is a little absurd. The all-metal LH-61F lens hood that screws on is priced at £69.90. No word on US pricing as of yet. Also, for what I would consider a more pro-spec lens, this lens should be weather-sealed. No reason to not make it so.




You can pre-order the lens from Amazon.com. I can't wait to try this lens out!!

Olympus Press Release


Micro Four Thirds fans get new top-drawer lens from Olympus

Extra-bright lens quality meets full-metal style

Prime Portrait lens is also ideal for low light and sports

LONDON, 24 May 2012 – For owners of Olympus Micro Four Thirds cameras, a new lens has to offer more than stunning optical quality –the design has to live up to the beautiful, retro-styled O-MD and PEN series as well. The M.ZUIKO DIGITAL ED 75mm 1:1.8 (150mm*) 'Prime Portrait' lens ticks all those boxes and more. The ideal choice for portraits, high-speed indoor sports and stage shooting in low light, it has the sleek, full-metal housing to match its impressive specifications and spotless optical performance. From picture-book bokeh to virtually silent, high-speed autofocus, this large-aperture beauty has everything the serious enthusiast could ask for. The Prime Portrait lens is available from July 2012, for a remarkably low £799.

High speed, low reflection, next to no aberration
The large aperture of the new Olympus lens is perfect for low-light and high-speed photography. Combined with the long focal length, it also helps generate the shallow depth of field needed to highlight subjects against an intentionally blurred background – an ideal effect for shooting portraits. For sheer quality, ZUIKO's ultra-high precision assembling and polishing technology puts the Prime Portrait neck and neck with the fantastic ZUIKO DIGITAL ED 150mm 1:2.0. Clear and sharp images are a matter of course, with edge-to-edge high contrast and resolution.Lightweight and compact, the Prime Portrait is a pleasure to work with in manual mode. The all-metal design has a reassuringly premium feel and the fine-tuned focus ring is a cinch to use. The ZUIKO Extra-low Reflection Optical (ZERO) coating is twice as effective as conventional coatings, giving you the confidence to shoot in bright light without fear of ghosting and flaring. What's more, this lens also delivers reliable circular bokeh without the dreaded vignetting or off-axis aberration.
Several optional all-metal accessories are available to round off a sleek lens package, including the LH-61F lens hood (£69.90) and the LC-61 lens cap (£39.90), both from Olympus. The RRP for the M.ZUIKO DIGITAL ED 75mm 1:18 Prime Portrait lens is £799 ($899 in the US).
* 35mm equivalent.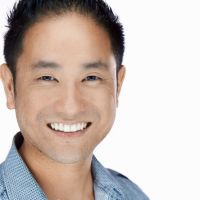 fotosiamo
Joe is a fashion and commercial photographer based in Los Angeles, CA. He blends creativity and edge with a strong style of lighting and emotion in his photographs.