Fans of Godox's lighting are in for a treat – the brand has just announced the new AD400Pro.
Over the past few years, Godox has shaken up the location lighting dynamic, beginning in earnest with the AD600 battery-powered monolight. By delivering features aligned with much more expensive brands' offerings at an impossibly low price point, Godox has gained quite a following. Though the AD600 is an incredible value, it does still have some pitfalls that would cause professional photographers to pass it by – namely inconsistent color performance and a less-than-competitive recycle time at full power, which is rated at 2.5 seconds.
*Check out our review of the AD600Pro

Godox has sought to correct these issues in their Pro line, which was released at the beginning of the year. The AD600Pro was first up, and though priced slightly higher than the original AD600, it offers a color mode for very consistent color results and can recycle faster than a Profoto B1X while providing more power.
For photographers who would rather carry something smaller and lighter and can make do with 200 fewer watt-seconds, there is a new and enticing option. Godox has announced a minuscule 400ws strobe with virtually the same feature set as the AD600Pro, the AD400Pro.
The main differences between the AD600Pro and AD400Pro are size and power.
Key Features
TTL compatibility with Canon, Nikon, Sony, Fuji, and Micro Four Thirds cameras
HSS up to 1/8000
Fast recycle times of 0.01 – 1 second
Highly consistent "color mode"
2.4Ghz radio trigger
21.6V/2600mAh battery, rated for 390 full-power flashes
Small size for portability
Check out the full feature list below, and to get an idea of how this flash will perform, check out our review of the Flashpoint XPLOR 600PRO, which is a Godox AD600Pro that is rebranded for Adorama.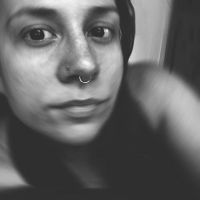 Holly Roa
Seattle based photographer with a side of videography, specializing in work involving animals, but basically a Jill of all trades. Instagram:
@HJRphotos