In this day and age, virality has the ability to take your business to new heights with more eyes on your content than ever possible before, thanks to social media. Animoto has come up with a solution to democratize the ability to create valuable video content for everyone with their revolutionary Marketing Video Builder.
Animoto has come up with the ability to create custom-built marketing videos comprised of advanced features that make up the perfect formula for a successful viral video. They've not only studied what makes a video impactful on social platforms like Facebook & Instagram, but also what makes a video builder easy enough to use so that anyone can use it. Check out their announcement on their Facebook page here:
A formula for success
Most videos nowadays, although varied in their content, all follow a simple approach which has made video marketing a more popular source of advertising to the consumer. Animoto wanted to create a new tool perfectly tailored to create incredible marketing videos designed with the specific intention of standing out on social media and communicating strong messages that drive to action. They've taken a page from website builders to develop an easy-to-navigate process and have come up with a low-input high-output product.
They've taken their learnings and data from the past 10 years to manifest a customized video building platform where users literally build videos by piecing together video building blocks such as title cards, photos, videos, collages, maps, and more. Video creation has never been so easy and accessible leaving absolutely no room for excuses when it comes to integrating video into your marketing strategies.
The Video Marketing Tool Marketing For Photographers
After two years of development, Animoto has crafted a personalized branding tool, something unlike any other content creation tool on the market today. One of the largest improvements we've seen over time in video marketing strategy is text inclusion, drawing customers into the media with calls to action and captioning. Animoto's newest text overlay feature is by far the most exciting aspect of their build-your-own model, allowing brands and individuals to create unique content that tailors a message to their audience.
Their pre-built storyboards make it effortless to conceptualize a myriad of video options: step by step lists, highlights for new products, company promotions, and announcements of events & sales. Videos can be posted on all social media platforms and even re-purposed as ads that lead to sales. Photographers like Peter Hurley, Jerry Ghionis, and Nikki Closser have sample videos on the Animoto site showcasing the value that video holds for marketing their business to a mass consumer audience.
Slideshow video creation still exists as a pertinent asset on the Animoto site, but with these new features the possibilities for client utility have increased, especially with their unique 'Save the Date' videos.
Pricing for Animoto packages remains the same even with the upgrade of their software, with monthly payments for their Personal ($8), Professional ($22) & Business ($34) plans, and now is your the perfect time to join and gain access to unlimited video creation possibilities! SLRL Premium Members receive a special discount for Animoto services!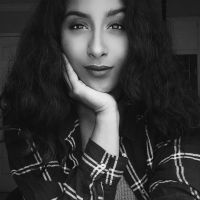 Shivani Reddy
Shivani wants to live in a world where laughter is the cure to pretty much everything. Since she can't claim "Serial Bingewatcher" as an occupation, she'll settle for wedding/portrait photographer at Lin and Jirsa & marketing coordinator here at SLR Lounge. For those rare moments when you won't find a camera in her hand, she will be dancing, eating a donut, or most likely watching Seinfeld. Follow her on Instagram:
@shivalry_inc