They say that life imitates art. In photography only the highlights reel that  showcases the successful attempts will make the cut, similar to our curated lives portrayed on social media.
Looks can be very deceiving and give the false pretense that some people hit gold time after time and never miss a shot. Even the greats such as Avedon and Penn took several takes to get it right. Hundreds, if not thousands of images, can be captured during a single photoshoot. Of those images, only a handful will survive the culling and make it to the public eye.
With an attempt to give a look into what's behind the finished product, many established photographers are offering a behind the scenes glimpse of the shoot. The video footage and stills typically showcase the work going into the final selects, or the 'hits; of the series, that will be shown to the masses, but photographer Clinton Lubbe from DPHOG has decided to go against the grain and do the opposite by releasing a candid video of his failed attempts while talking through his creative process.
The goal? To dispel the myth that good photographers simply always take good pictures. To understand that when you see a book by your favorite photographers that a ton of hard work went into it.
Lenses Mentioned (Appears To Shoot Canon In Video):
Like most of us, his photoshoots begin with a final product in mind. He begins his shoot like anyone else, often with unusable frames, and has to make tweaks from lighting, posing and styling in order to make capture that vision. When these elements are in line with each other is when he hit his stride, nailing 'the shot'. Once that vision is fulfilled is when the fun happens, creating more usable images.
Seeing as how we tend to learn the most from our failures, this method of teaching is very insightful. It goes to show that we all go through the same trials and errors; most of us are just afraid of putting our missteps out into web for the world to see. It is the drive to keep troubleshooting and pushing through those failures that delivers a great photograph. So if you've ever felt like your starting line is just too poor for anything to come of it, this is for you; to know you're in good company.
You can find more from DPhog over on his YouTube channel, and we've covered some of his other great work in the past, which you can find below. Check them out: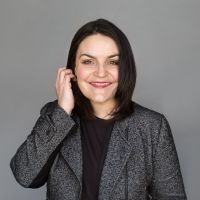 Brittany Smith
Brittany is a fashion and beauty photographer who works between NYC, Montana and LA. She photographs the way she has always wanted to feel and believes in the power of raw simplicity. When not behind a camera she can usually be found at a local coffeeshop, teaching fitness classes at the YMCA, or baking something fabulous in the kitchen. Instagram: @brittanysmithphoto