It was just a short number of months ago that Amazon sort of surprised us all with the release of Amazon 'Prints', a photo printing service that they launched without any major TV spots, fanfare, or advertising spots, and left us to do it for them – which we did, because it deserved it. Amazon has a knack for picking up on markets they can throw their weight into and disrupt, and arguably they did that with Prints because the service offered the physical goods at a fraction of the cost of other comparable service providers. And now? They've got a huge sale going on. How crazy? 75% off crazy.
Yes, that's 75% off, and that translates into 2.25¢ for 4×6 prints, and $5 for a photobook that would regularly cost you $20, or a premium layflat book that would run you $50 would be just north of $11. To say it's compelling is an understatement, as it's just flat out undeniable, and you don't really have hoops to jump through to get it other than typing in the code NEWYEAR when placing your order.
The only hurdle (if you can call it that) is that you'll have to upload to Amazon Cloud Drive or be an Amazon Photos customer, or Prime member. But again, Amazon already has 60 million Prime accounts so there's a good chance you're already signed up.
Check it out here.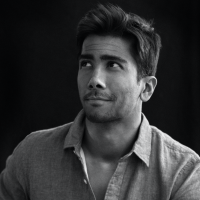 Kishore Sawh
A photographer and writer based in Miami, he can often be found at dog parks, and airports in London and Toronto. He is also a tremendous fan of flossing and the happiest guy around when the company's good.