So Amazon has thus far made an utter hash of Prime Day 2018. It's safe to say they've been having a really bad day, and for a lot of people that has translated into a really annoying day full of repeated hits of the refresh button only to be greeted with photos of some really cute dogs.
But there's a bright side.
For one, the major retailers are trying to take advantage of the fact that we have been saving up and are in the mood to spend some money. As such, there are some extremely good deals on some really useful gear – dare I say better than most of what you'll find on Amazon for Prime Day (other than those special few). So, from strobes, to camera bodies, to Pelican cases, here are some great sales to take advantage of:
Flashpoint/Godox Lights
Review: Flashpoint/Godox XPLOR 600 HSS TTL | Full Review
Pelican Cases
Pelican 1510 Carry On Case with Yellow and Black Divider Set
Pelican 1510 Carry-On Case with Foam Set (Black)
Pelican 1519 Photographer's Lid Organizer for Pelican 1510 Case
Pelican 1510SC Studio Case with Lid Organizer and Yellow Divider Set, TSA Lock, Desiccant Gel
Camera Accessories
Nikon
Canon – Up To $600 Off Plus Free Battery Grips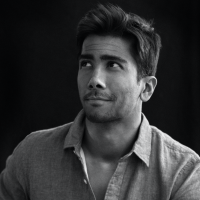 Kishore Sawh
A photographer and writer based in Miami, he can often be found at dog parks, and airports in London and Toronto. He is also a tremendous fan of flossing and the happiest guy around when the company's good.