The course of data storage, like the course of true love, never runs smooth – it's work, and expensive. Many casual photographers and some pros alike found Amazon's unlimited data storage offer too good to pass up, but that ship has sailed and Amazon has now abruptly rescinded it.
In 2015 Amazon was initially offering $12 a year for unlimited photo storage and $60 a year for unlimited everything storage, both of which were extremely attractive proposals given many people's already steady involvement within an Amazon ecosystem, and the pricing was beyond aggressively competitive. However, in fashion that's clearly at the heart of worry for many who consider off-site cloud storage services these prices are changing, and dramatically.
Now $12 a year will get you 100 GB and $60 will get you 1TB, with the option to scale that up to 30TB at a cost of $60 per additional TB. So what happens if you're already on this plan? Are you Grandfathered in? No.
If you were one of those with the unlimited plan you will have to choose another option at the end of your current year's term. If you have auto renew toggled on and you've got less than 1TB then you'll be placed on the $60 a year for 1TB plan, but you can change your choice.
Now, if you are undecided what to do and or find yourself in a situation where you're currently over the limit, Amazon is giving a 'grace' period of 180 days to get your affairs in order. Either come within the limits of a selected plan, or move all of your data elsewhere. At the end of 180 days your data will be permanently erased. If you have a plan selected and are over quote you can read how Amazon will handle that here, and how they bring you back down within appropriate boundaries.
There is one caveat throughout this, however, and that's if you're an Amazon Prime member. Prime members will still have unlimited photo storage (raw files included, I believe) as long as they are Prime members.
This is surely to be troublesome to those who are already took the time to upload all their data to Amazon's cloud, but such is the nature of the beast, and part of the reason why we tend to recommend having both on-site and off-site storage. At the time of this writing, however, there are still other options – like Google Photos (though limits file size to 16MB and no 4K video), and of course there's Backblaze etcetera.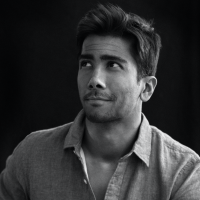 Kishore Sawh
A photographer and writer based in Miami, he can often be found at dog parks, and airports in London and Toronto. He is also a tremendous fan of flossing and the happiest guy around when the company's good.