The ALS Ice Bucket Challenge
Right now the hottest trend has the most chilling results, and by now you've probably seen more than a dozen "ALS Ice Bucket Challenge" videos. Whether you love it or hate it, no one can deny that it's for an extraordinary cause. So, the question is, would you rather donate money or get splashed by an ice cold bucket of water? At SLR Lounge, we answered "why not both?"
Amyotrophic Lateral Sclerosis (ALS) or Lou Gehrig's disease, according to the ALS Association, is "a progressive neurodegenerative disease that affects nerve cells in the brain and the spinal cord." The motor neurons degenerate and eventually stop sending the signals to the muscles which then atrophy. The brain no longer is able to control the muscles. 
Our motivation to make our own Ice Bucket Challenge video was to show our support for one of our fellow photographers who was diagnosed at the age of 26 this year, and also to contribute financially to finding a cure for this deadly disease.
In honor of Anthony Carbajal and those that suffer from ALS, we've decided to take the #ALSIceBucketChallenge to hopefully encourage you to donate, volunteer and research more about ALS.
SLR Lounge ALS Ice Bucket Challenge

Music "Only Human Instrumental" by Parade of Lights licensed from – The Music Bed http://www.themusicbed.com
Filmed on Sony FS700 with Sony Vario-Tessar T* FE 24-70mm f/4 ZA OSS Lens
Importance Of The Photography Community
When we interviewed once paralyzed photographer Kevin Young, we realized how much of an impact the photography community can have. Earlier this year, we heard about Anthony Carbajal and how he was diagnosed with ALS. Watch Anthony's Ice Bucket video for a real and raw look at what the challenge is really about.
Anthony Carbajal's Ice Bucket Challenge
If you haven't already please consider donating to the ALS Association or to Anthony Carbajal directly through his YouCaring page set up by his family.
**We are calling out the FStoppers, Phlearn, Lindsay Adler and Peter Hurley to donate AND do the challenge. You have 24 hours.**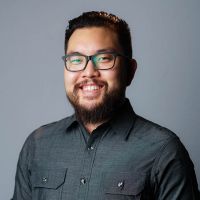 Joseph Cha
I'm a photographer and cinematographer based in Southern California. When I don't have a camera in my face I enjoy going to the movies and dissecting the story telling and visual aesthetics.