While there are sectors of photography where you'll find an even gender spread among photographers, commercial and editorial photography isn't one of them, sadly.
The statistics are jarring. Analyzing data regarding genders of photographers hired to shoot major magazine covers reveals disparity openly on display. For instance, between 2013 and 2017, none of the photographers who shot the 100 covers for Oprah's magazine, O, were women. And in the same span of time, Vogue had a more equitable spread based on gender alone at 32 covers shot by women to 68 by men. But, those 32 covers were actually shot by one woman, Annie Leibovitz. 
All of these stats are compiled and shared at Alreadymade.org, an organization spearheaded by longtime advertising photographer Jill Greenberg. The aim is to assemble a directory of accomplished and capable female photographers and raise awareness of these issues.
After decades in the industry, Greenberg has seen her share of unfair hiring practices and is making an effort to do something about it. Alreadymade.org contains a newly fledged directory of women who meet a steep set of criteria. Separated by category, all of the photographers listed have verifiably shot at least three consumer ad campaigns and have managed multiple productions with budgets greater than $125,000.
According to Greenberg, the problem is further reaching than the women who aren't being hired. The shoots they aren't being hired for are highly visible, and are primarily being shown as seen and captured by men.
They are often shot for female audiences, sometimes touching on sensitive topics like sexual harassment and the #metoo movement. The result is that images that are seen by millions, images that have the power to shape perceptions, are not inclusive of female points of view.
To see more of what inspired Greenberg to take on this project, find top-tier female photographers to follow (and hire, if you're in a position to do so), and see additional industry statistics, pay a visit to Alreadymade.org.
via PDN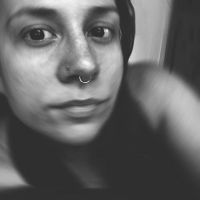 Holly Roa
Seattle based photographer with a side of videography, specializing in work involving animals, but basically a Jill of all trades. Instagram:
@HJRphotos