Adobe has undoubtedly been the biggest fish in the pond of image editing software on the market for some time. And while there may not be a rival as large as this imaging giant, their contenders have increased in both number and quality in recent years. Alternatives such as Affinity, Capture One, and on1 Software all vie for your consideration, use, and ultimately, dollars. Recently, another contender, Alien Skin Software, has re-upped their bid with their latest update Exposure 3. Are you looking to switch?
Alien Skin Software is a nondestructive RAW editor and image organizer. It has been a choice of photographers such as Zack Arias, Miguel Quiles, and most notably, Sue Bryce. They aren't some random upstart, but the trusted option for the photographers whose work you love. They've built a reputation, in part, on rendering the skin tones better than anyone else; or so their users have claimed.  Whether or not you agree, the results look fantastic and that's what counts. Here is a list of what the update adds.
UPDATE FEATURES
Side-by-side Comparison View
Virtual Copies
Linear and Radial Gradients for Local Adjustments
New Overlays, Blend Modes, and Toning Enhancement
Keywords and Collections
Release Date & Cost
Exposure is scheduled for release later this fall for $149 and if you've previously purchased Exposure, you can buy Exposure X3 for a reduced upgrade price of $99.
Anyone who purchases Exposure X2 on or after September 1st will receive Exposure X3 in an update for free!
The competition seems to be closing the gap in what it can offer and for a reasonable cost. If you've lamented the speed of Lightroom or the cost of the Create Suite subscription, your worries about switching to something new are fading fast.
Sign up for a free trial Exposure 2 here.
https://www.youtube.com/watch?v=0wcAq-78CF0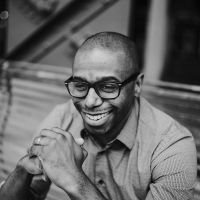 Wendell Weithers
Wendell is based in Atlanta where he shoots events, portraits, and food photography. He also supports his wife Andrea as she runs their cake design business, Sweet Details. Instagram:
Wendellwphoto