There is, without question, a major shift in behavior and thinking when you go from a casual shooter for recreation to a professional photographer for your livelihood. If you're reading this as one of the former you'll likely be thinking about all the times you've heard professionals bleat about how little of their working time is spent shooting, and if you belong to the latter you know all too well why. Shooting and retouching is the art, but it's the business that allows you to practice it, and to keep that business running means dealing with all the day to day minutiae.
[Related: We recommend checking out Lawtog for legal documents]
You are, however, foremost the artist, and, therefore, you want to streamline your business, so it cuts through that minutiae like the aerofoil of an F-14, so you spend the least amount of time necessary making sure the back-end business side of things is peachy. After all, time spent on that is time you could be shooting, making money, or drinking. This is where AGREE comes in.
Shoot & Share, the creators of the PASS print fulfillment service is the same team behind AGREE with the clear and focused aim of making the process of sending out contracts, getting them signed (no more mailing necessary), and taking payments as easy and quick as can be. Not to mention organized.
The audience they are immediately appealing to are wedding, event, and portrait photographers, and have sculpted the process of creating personalized branded contracts around this group. You simply make a few clicks selecting your appropriate criteria/components, set the pricing, and then shoot it off to your client, who will receive a clean, pretty, and specifically outlined and effective contract. You can, of course, ensure that the contract says precisely what you'd like it to, ensuring your brand standards are upheld, whilst simultaneously keeping both you and your client on clear terms about what's expected of both.
In addition, the service will keep you abreast of where your client is at in the contract, letting you know when it's been opened and viewed, and signed and so forth. Similarly you're able to see the same in regards to payments, which can be handled with cash, card, or cheque, and can be broken into set payment plans, all of which you can keep track with on the app. This makes keeping tabs of your payments simple and clear, and keep you all on top of everything.
I think one of the areas where AGREE certainly succeeds is in the simplicity of its interface, which is intuitive and should make the client comfortable in understanding all they're seeing without being intimidating.
So this all sounds great, but what's the cost? Well, if you're small time at the moment and may have 3 or less contracts at a given time then you'll not pay a dime. Typically the service will cost $20 a month or $240 a year, but if you sign up now, you'll be a founder and your price will be $8.25 a month, or $99 a year. Your first year will be extended through the end of 2016, and this discounted price will be locked in. Nice.
Check it out here.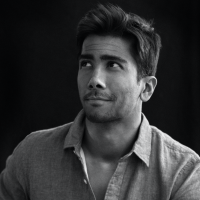 Kishore Sawh
A photographer and writer based in Miami, he can often be found at dog parks, and airports in London and Toronto. He is also a tremendous fan of flossing and the happiest guy around when the company's good.