If you are own a Nikon D800 and have been looking to get a battery grip, there is good news! The Nikon MB-D12 Battery Grip, still retails for a eye-watering $616, but thankfully dropped to a "measly" $389 on Amazon. One of the reasons that the grip costs so much is its sturdy, magnesium build that allows it to withstand a lot more abuse.
Although there are several 3rd-part options for a battery grip, such as the $50 D800 Meike Battery Grip or the $89.95 Phottix BG-D800 Battery Grip, none of them offers a professional-grade magnesium body until now.
The Phottix BG-D800M Vertical Battery Grip is the first 3rd party battery grip for the Nikon D800 that has a magnesium body. It is now selling for $199 at Phottix Online Store. It should be interesting to see if the build quality can match or come close to that of the original Nikon battery grip. What do you think?
Does anyone here use a 3rd-party battery grip? What has been your experience with it?
Thanks to NikonRumors.com for the find.
CORRECTION: The price is $199. not $150.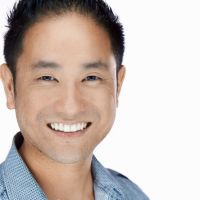 fotosiamo
Joe is a fashion and commercial photographer based in Los Angeles, CA. He blends creativity and edge with a strong style of lighting and emotion in his photographs.