Apple bestowed its iPad app of the year to Affinity Photo for iPad, and for good reason. We've extolled the virtues of is since its launch and it continues to expand, improve, and remain the single best photographic app for iPad, if you're looking to do actual photo retouching and manipulation. And it's only $19.99. Sounds like a pricey app? Sure, if you think of it in terms of other photo apps with trivial functionality you may be used to, but it's truly like having Photoshop on your iPad, and I regularly do full scale PSD layered retouching with it.
With that praise out of the way, there's always room for improvement and that's just what the latest version of the app delivers, with an extremely long list of new features, fixes, and updates. To celebrate the occasion they're also giving away 3 brush / filter packs for the next two weeks, which are also available to those who have already purchased the app.
What's New
Brand new shadows / highlights algorithm in Develop.
Brand new clarity algorithm in Develop.
Now fully supports open-in-place – including saving back directly to the original location.
New "Import from Camera" – supporting RAW and automatic HDR bracketed merge. Has fancy histograms and scopes.
New "Solo" layer option in layer properties panel.
New preferences option to show touches – good for screen recording.
Adjustments panel now has an option to show a simple list (by popular request).
Overhaul of pencil / touch input mechanism – this enabled much needed functionality such as long pressing with Apple Pencil to pick colours in brush tools, etc.
Preferences option to choose default storage location.
Improved support for the dropping of files into an open document.
Can now rotate image in Develop.
Improved retouching tools in 32bit mode
"Save a copy" stability improvements
That's just a sample of the update, and the full list is 3 times as long. What's particularly interesting here is the sensible approach they've taken to address specifics that are actually immediately beneficial to the workflow of many users – so it's a functional update rather than something happening just behind the scenes.
However, the improvement to the raw processor performance is greatly appreciated as this is where most companies that are not Capture One and Adobe Camera Raw struggle. Since it started Affinity Photo has been brilliant in so many ways but its raw algorithm left a bit to be desired when compared to the absolute best. Is that always important for those looking to manipulate an image? No, but it is critical for some. Hopefully this takes Affinity closer to where we want them to be.
Also appreciated is the improved functionality with iOS 11 and its drag and drop capabilities and 'FILES' usage. All in all this looks like a solid update for those who have it already, and just another incentivizing update for those who haven't got it, to do so.
You can get and check out all the new Affinity Photo for iPad update here.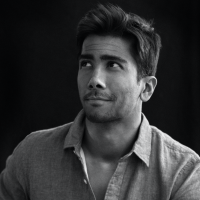 Kishore Sawh
A photographer and writer based in Miami, he can often be found at dog parks, and airports in London and Toronto. He is also a tremendous fan of flossing and the happiest guy around when the company's good.