Affinity Photo for iPad is the premier editing solution on a mobile device today – bar none. What you're getting with the iPad app is very akin to the full-fledged desktop version, and as we've stated before, Affinity Photo is the replacement for Photoshop many had been waiting for, and at a fraction of the cost.
Affinity Photo for iPad has accomplished a few things at once, and that includes showing how in-step Serif has been with Apple throughout the iPad Pro releases, and it also proves that the iPad can, in fact, be used for high quality photo retouching.
And for today it's 50% off, which is $10. (Get here)
From healing brush to clone stamp tools, to frequency separation, color correction and liquify, this app does it all. I have personally delivered finished-product images that were transferred to the iPad via an SD card reader (and cloud), and then completely managed and exported from the iPad app, on location. It has turned the idea of a mobile workflow into something tangible.
In recent months the app has benefited from a number of updates, and with iOS 11 there's a whole new arena of options and ways to work with your image files, chief among which would be the drag and drop ability and using that in conjunction with Apple's 'Files'. The integration of iOS 11's features have highlighted just how limited to the OS Affinity Photo was previously, but it's now much different.
Using the native Documents app within iOS 11, or even Readdle's Documents App (get it if you don't have it), or dragging from email makes this the first time photographers can easily import and export into a powerful photo editing app on iOS. Of course this matters largely too because of all the various filetypes Affinity supports, and iOS' ability to store raw files. Here's a quick clip to demonstrate just how simple and quick it is to use:
Suffice to say, Affinity Photo for iPad has our blessing, and if you've got an iPad that it can run with, or plan on doing so, this is probably a good time to take advantage of the sale. That said, even at $20 it's a steal.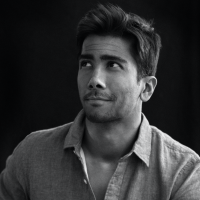 Kishore Sawh
A photographer and writer based in Miami, he can often be found at dog parks, and airports in London and Toronto. He is also a tremendous fan of flossing and the happiest guy around when the company's good.