This morning, Adobe posted a sneak peek of a new Advanced Color Grading feature coming soon to Lightroom, Lightroom Classic, and Adobe Camera Raw. Pei Ketron from the Lightroom team shares how the new Advanced Color Grading tool will give photographers more editing precision by adding color control for mid tones in addition to highlights and shadows (previously available in Split Toning tool).
The new panel will be familiar to those already using the Lumetri Color panel inside of Adobe Premiere Pro (video editing software), but is an upgraded version of the previous Split Toning tool which previously, would only let you apply color tints to the shadows and highlights of an image. With this new tool, the Color Grade panel will give you control over the mid tones, and give you precise adjustment control with the new color wheels.
[Related Reading: Adobe MAX Special Guests Revealed: Ava DuVernay, Chelsea Handler, Taika Waititi And More]
Again, those familiar with color edits in Premiere Pro (or Capture One Pro) will feel right at home with this new feature. You can select a point around the color wheel and drag it to pick a hue you want and then adjust the saturation levels by dragging the center of the wheel in and out.
Adobe will be sharing more about this tool and all the other new bells & whistles that are coming for the next release of the Creative Cloud at Adobe MAX 2020 (October 20 – 22, 2020) which is fully virtual, and FREE for everyone this year with three full days of luminary speakers, special guest appearances, musical performances, global collaborative art projects, and 350+ sessions — all at no cost. Registration is free for all at the link here!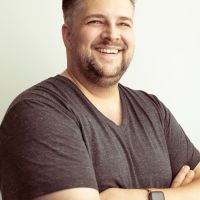 David J. Crewe
David J. Crewe is a full-time commercial photographer and Senior Editor with SLR Lounge. Based out of both Southern California & Las Vegas, Nevada. View his work and blog:
DavidJCrewe.com
Follow his Instagram:
@DavidJCrewe