We've known for some time now that Adobe has been putting time and money into AI endeavors, but until now we've yet to see the fruit of such labor and investment. They've just released a 30 second teaser video that gives a peak into what's come of their efforts, and thus what's to come for us. So what is it? It appears to be an AI assistant of sorts that takes voice commands and does some post processing for you.
Now, it makes sense to approach this with a level and sensible head, and understand that this is not a final product, but rather a degree heading to show where they're going. What you see in the video is someone tapping a mic button on an iPad, speaking some crop demands, and the system executing that. Cropping is probably the most basic of photo manipulations, but it then goes on to infer that the image would then be posted to Facebook. Neither of those two things are what a proper user would likely be interested in, but it does get the mind tinkering with possibilities.
Our Adobe Research team is exploring what an intelligent digital assistant photo editing might look like. To envision this, we combined the emerging science of voice interaction with a deep understanding of both creative workflows and the creative aspirations of our customers.

Our speech recognition system is able to directly accept natural user voice instructions for image editing either locally through on-device computing or through a cloud-based Natural Language understanding service.  This is a first step towards a robust multimodal voice-based interface which allows our creative customers to search and edit images in an easy and engaging way using Adobe mobile applications. – Adobe
With automation and intelligent assistants popping up everywhere it was only a matter of time before it wandered into this foray, and it begs the question what would we do with it? Well, if human behavior is predictable in any sense it's that we find ways to be lazier, or perhaps make things easier, so one would imagine it would be nice to be able to speak a command and have Photoshop set up the basic sharpening layer, or set up your frequency separation or dodge & burn layers rather than having to do the 'tedious' clicking yourself. But I digress, it'll likely be a long time before we have anything of the sort, and the focus will likely be on pandering to the masses than the hard users.
What purpose do you find in this, or what would you like to see? (and that could be anything, including maybe seeing Adobe spend their time and efforts elsewhere, like with speeding up LR…)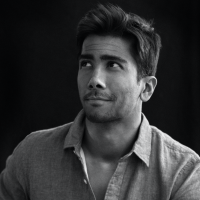 Kishore Sawh
A photographer and writer based in Miami, he can often be found at dog parks, and airports in London and Toronto. He is also a tremendous fan of flossing and the happiest guy around when the company's good.