In what will undoubtedly cause quite a ruckus within our community, Adobe has finally announced that those who own Adobe Photoshop CS6 will now have their last update of ACR. Wording here, is quite important, as this effectively affects those who have purchased Photoshop CS6 outright, and this latest ACR 9.1.1 will bring with it the last updates and profiles to this time. The next iteration of Camera Raw, ACR 9.2, likely, will not be able to work with CS6. You'll have to be a member of Adobe Creative Cloud, the subscription plan, for that.
This shouldn't really come as a surprise, given the broad success of the Creative Cloud, which has enabled a legion of people to get to use Photoshop and Lightroom whom otherwise wouldn't necessarily have, whilst cutting down on piracy.
Here's what Adobe had to say:
In order to pursue further innovations in image processing and workflow technology, the next release of Adobe Camera Raw (v 9.1.1) will be the final version available for use with CS6. Customers can utilize the free Adobe DNG Converter utility to receive the very latest camera support for CS6 and older versions of our software going all the way back to Photoshop CS2 and Lightroom 1.0.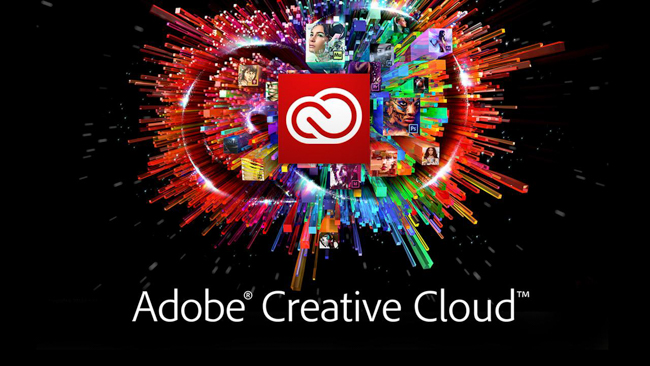 That's the short of it, but there's more to it.
The subscription cloud plan has allowed for many updates to be rolled out quickly and effectively, and we all benefit from that. No doubt Adobe envisions this as a push towards furthering a heightened experience and their profit margins. All understandable. But what if you have CS6?
Well, if you just got a camera, and so far all your cameras are supported by 9.1.1, then you're somewhat ok for now, but once you change cameras or get one that's not supported, and then you're going to run into the wall. This wall has a way around it, but it's just not going to do much for efficiency. What you'll end up having to do for your RAW images to work in Photoshop CS6 is to convert them to a digital negative, otherwise known as the DNG format.
You could always use the DNG format within Photoshop, but it wasn't always necessary as it will be for you now (in reference to those who fall into the category above). Those who may still be using older versions of Photoshop and Lightroom will be acquainted with this workaround.
It's important to understand that, natively, Photoshop doesn't open RAW files in its own right, but rather they must first be filtered/processed through Camera Raw then into Photoshop. The DNG converter essentially takes the camera model's/brand's proprietary RAW format and magics them into a file that any version of Camera Raw is then able to get along with, and then, into Photoshop. The DNG converter will continually be updated, I believe, at no cost, so this workaround should work for some time, if not always. So you may be thinking then that this workaround is all there is to it, but it's not.
If you're used to having and using your Lens Profile Corrections option in Camera Raw, know that they are not available in DNG Converter, so this means that if you do need this workaround and have a camera supported by ACR 9.1.1, any new lens profile corrections included from now on will be out of reach for you.
This is actually something I can't live with, since I'm in love with ACR, and you can see this link on getting perfect skin tones with it, and how to make the most of graduated filters with it, as two small reasons why.
ACR 9.1.1 – What It Brings
As is the usual, this latest version of ACR brings with it a hefty list of new camera and lens profile support and some bug fixes for both Photoshop and Lightroom. Each has its own respective page to tell about updates, but here is the lion's share of it:
Photoshop:
* Please note the following limitations specific to camera support for the Pentax K-3 II
 Pixel Shift Resolution (PSR) mode was added in this release. It is recommended to use a tripod and use a 2-second timer to minimize motion artifacts when in PSR mode.
Images created with the In-camera HDR mode are not supported in ACR and Lightroom.  Users who wish to shoot multi-capture HDR in raw mode should shoot separate files and merge to HDR using ACR/Lr's Merge feature.
Fixed Bugs:
Fixed an issue with occasional visual artifacts in Photoshop after running Camera Raw in GPU mode.
Fixed an issue where automatic lens profile matching did not work for the Schneider LS 150mm f/3.5 lens.
Fixed an issue with distortion correction for some images captured with the Canon EF 8-15mm f4L Fisheye USM lens.
Improved quality of lens profiles for Nikon COOLPIX P330 and Nikon COOLPIX P340 cameras.
Improved speed of loading Fujifilm X-Trans raw images.
Fixed an issue where the slider knob would "jump back to its starting position" when the cursor moves beyond the slider interface.
Lightroom:
Bug Fixes:
Unable to merge files to HDR. Please note that this only occurred with DNG files taken with a Leica Monochrom camera.
Enterprise customers were unable to access functionality only available in the Creative Cloud version of Lightroom, such as Dehaze.
People keywords export when they shouldn't if "Write Keywords as Lightroom Hierarchy" is selected.
Preview generation and export were slower in LrCC/Lr6 than Lr5.
Customers reported that they could not exit full screen after invoking it while spot heal tool is selected.
D810 NEF Files could not select Adobe Standard Profile.
Size adjustment bar moving when clicked, but the value listed was not updating accordingly.
Metadata Export setting not working for Track, Square and Grid galleries in the Web Module.
Collection name changes were not properly reflected in other Lightroom clients (such as mobile or web). This only impacted collections enabled for sync.
Incorrect metadata timestamp in a Panorama created in Lr.
Some files in exported batch are Blank with Watermark only.
LR was not properly exporting all photos. Please note that this typically only occurred when the customer was running Bridge at the same time as the export.
Customers reported seeing a "Waiting for connection" message inside Lightroom when Internet is available.
For the full list of cameras and lenses updates, Like the Sony A7RII, and other updates within the new ACR, see here for Photoshop, and here for Lightroom.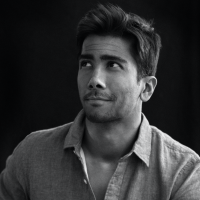 Kishore Sawh
A photographer and writer based in Miami, he can often be found at dog parks, and airports in London and Toronto. He is also a tremendous fan of flossing and the happiest guy around when the company's good.