On April 4th Adobe released an update for Lightroom Classic CC which was supposed to bring significant change in behavior, and be an all 'round significant upgrade to the software.  The following were meant to be the updates:
New Adobe Raw and creative profiles
Larger Tone Curve
In this release of Lightroom Classic CC, the Tone Curve has been expanded to optimize tone curve adjustments.
Dehaze moved to the Basic panel
To speed up your workflow, the Dehaze slider has been moved to the Basic panel, so that you can use this slider in tandem with the Clarity slider. Previously, the Dehaze slider was available in the Effects panel.
Improved face detection
Faster grid importing from connected devices on Windows computers
Support for new cameras and lenses
However, in what has become somewhat of a tradition, Adobe's update spawned more problems than provided solutions.
Alterations to the presets was a complete mess, and we offered this workaround for those suffering from the affliction. In addition there were cataloguing problems for Mac users, reported issues where running LR would cause fan speeds to jump, and overall slower performance. Today, Adobe has released what it says is a correction for those problems, and a note which came with an apology:
Bug fixes in Lightroom Classic CC for presets and profiles

Today we also released an update to Lightroom Classic, version 7.3.1, that fixes a number of issues that were reported to us. We heard your feedback and felt that parts of the release didn't uphold the level of quality that we hold ourselves to. We're happy to report that these issues were resolved and now available for immediate download. Some of the issues resolved included converting presets, sorting and copying/pasting profiles, translation errors, along with crash fixes. To get additional detail on these fixes, check out this list, here.
Here's a list of the bug fixes addressed:
Issues fixed in Lightroom Classic CC 7.3.1 (April 2018 release)
Some presets are not converting to new format. For more information about the solution, see this tech note.
With B&W legacy presets, the profile resets to Adobe Standard
Develop presets not sorting correctly
Translation errors in other languages for some profiles
Black and White Mix settings – Unable to Copy/Sync
Lightroom backup catalog error issues. To resolve corruption issue in the backed up catalogs, update to Lightroom Classic CC v7.3.1 and then back up your catalogs again. If you're backing up your catalogs on macOS, see this known issue related to catalog compression below.
Known issue in Lightroom Classic CC 7.3.1 (April 2018 release)

(Only on macOS) When backing up your catalogs on macOS, Lightroom Classic doesn't compress (zip) catalogs that have a file size less than 4 GB. As a workaround to this issue, manually compress the backed up catalog files. Compressed files take up less hard disk space. By default, Lightroom Classic saves backed up catalogs to the following location on macOS: /Users/[user name]/Pictures/Lightroom/[catalog name]/Backups
Full release notes can be found here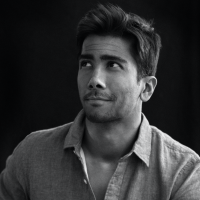 Kishore Sawh
A photographer and writer based in Miami, he can often be found at dog parks, and airports in London and Toronto. He is also a tremendous fan of flossing and the happiest guy around when the company's good.