In October Adobe announced the new Lightroom, and since then, they have been hard at work refining its products in smaller batches. With a wide assortment of apps to renew and maintain, it shouldn't be surprising that we've continued to see the company add new features in smaller installments.
Lightroom is a marquee software for the company and, bundled with Photoshop at $9.99, it serves as a gateway into the larger Adobe Creative Cloud experience. A significant gripe against the company is the long gap between significant app improvements and this has left some of its users wondering whether or not the grass is greener in the pastures of their competition. Users undoubtedly hope that these newest improvements not only improve the app but signal a renewed commitment to a proactive support of its performance and user experience. Let's see what's included.
According to the Adobe blog:
Today Adobe announced updates to the entire Lightroom CC ecosystem, including for Mac, Windows, iOS, Android and the web, as well as Lightroom Classic CC and Adobe Camera Raw.
Exciting new features introduced in this update include:
New Auto Settings: Powered by Adobe Sensei and available ecosystem-wide, the new Auto has been completely reworked to create better results, every time.
Lightroom CC on desktop received several new features, including a Tone Curve, Split Toning, ability to change capture time and a Full-Screen View.
Lightroom CC on Android now has App Shortcuts, more control for managing storage, and several bug fixes and speed improvements.
Lightroom CC on iOS now includes watermarking on export, improved quality to HDR capturing, bug fixes and speed improvements.
Lightroom Classic CC updates include a refinement to the Color Range Masking tool and the ability to more easily remove individual sample points, as well as support for tethered capture with the Nikon D850 camera.
Auto Settings  – next to the Auto button in the Light panel
…the new Auto Settings creates a better photo by analyzing your photo and comparing to tens of thousands of professionally edited photos to create a beautiful, pleasing image.
Tone Curve – next to the Auto button in the Light panel 
Split Toning – in the Effects panel
Change Capture Time 
Select a photo (or series of photos) and use the pencil icon in the Info panel to change capture time. Lightroom CC will update the capture date and make sure that your photos show up on the right day and time in the organize view, making it easier to find your photos when you need them.
Lightroom Update for Mobile Devices
Lightroom for iPhone
Lightroom for iPad
Watermarking on export — Create and customize a text-based watermark for use when exporting your image from Lightroom CC on iOS.
Android Features
Lightroom for Android
App Shortcuts — For Android Nougat and later devices, tap and hold on the app icon to quickly launch the app into popular modes.+ 
More control for managing storage.+ 
Resolved an issue that prevented some Huawei customers from importing images.
Resolved an issue that caused a crash for some Pixel 2 customers on export.
Resolved a problem that prevented some Samsung customers from installing the previous version.+ 
Bug fixes and speed improvements.
For anyone who purchased a copy of Lightroom outright, an update to Lightroom 6 for perpetual licensed customers for new camera support will be available on December 19th.
You can find the full announcement on the Adobe blog.
Adobe Articles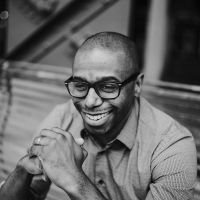 Wendell Weithers
Wendell is based in Atlanta where he shoots events, portraits, and food photography. He also supports his wife Andrea as she runs their cake design business, Sweet Details. Instagram:
Wendellwphoto