Adobe's Creative Cloud suite of apps has had a price drop quietly announced via some users emails this week ahead of the 2020 Adobe MAX Virtual conference. From now until October 16th, 2020, you can get the entire suite of apps in Creative Cloud at a 40% discount from the regular price, only $29.99USD/Month!
[Related Reading: Adobe Creative Cloud Flash Sale | 25% Off]
As they state in the email, Get all the tools you need to start your creative journey. And now you can make more for less when you get 40% off the price of the Creative Cloud All Apps Plan! Keep in mind, this link may not work for everyone. As it seems the sale may have been sent to users with accounts that do not have full suite subscriptions currently. While this is kind of a bummer for existing full suite subscribers, for those who only have single app or the Photography plan, it's a great way to save a lot of money and get access to everything Adobe offers.
[Related Reading: Use this Hack to Get 2 Free Months of Free Adobe Creative Cloud]
Be sure to let us know in the comments below if the sale is available to you and what plans you had (if any) before hand, and hopefully this helps you save a little bit of much needed cash during these otherwise stressful times!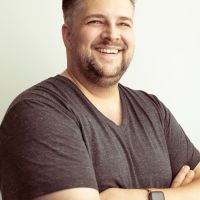 David J. Crewe
David J. Crewe is a full-time commercial photographer and Senior Editor with SLR Lounge. Based out of both Southern California & Las Vegas, Nevada. View his work and blog:
DavidJCrewe.com
Follow his Instagram:
@DavidJCrewe