How many programs (is that word too last century?) do you use on the regular to accomplish all the various tasks you handle on your computer? A word processor, a spreadsheet manager perhaps, maybe some internet project management application system, and that's all before you get to your photography work. Add that in the mix and you could very well find yourself doubling you application list.
Even if you are a laser-focused photographer that scoffs at the moving image, at the very least you're using, I'd reckon, two highly complex programs, both likely from Adobe. And if I were a betting man, I would say probably Lightroom and Photoshop – the stone pillars of the photographic organization and post processing world. But to use these applications efficiently there requires some knowledge of shortcuts, and unless you're of a Rain Man persuasion, that's a helluva lot of them to remember. Never mind the fact Adobe released a rather gargantuan overhaul to their suite of creative apps halfway through the year, which saw many cosmetic and functional changes, including the shortcuts.
So to assist our feeble, overloaded, and during the holiday season, possibly alcohol- disabled brains, a shortcut cheat-sheet for the 2016 variants of Lightroom and Photoshop would be much appreciated. And wouldn't you know it, makeawebsitehub.com has once again come to our aid by releasing just that.
You can find them below, and the wonderful thing about them is that it isn't just a long list of shortcuts, but a categorized one, which makes searching, finding, and implementing them much more practical. Within Photoshop, there are Image Command shortcuts, and those for Filter, 3D, Layers, Select Commands, Tool selection and actions, and so on. For Lightroom, it's even more subcategorized with sections dealing with certain modules, metadata shortcuts, changing views and screen modes, comparisons, ratings, and even for using a second monitor – which if you want to check out a cool app for that which will transform your iPad and workflow, check Duet out, here.
There are actually Cheat Sheets too for the rest of the Creative Suite from Adobe, which you can find in this previous post, but go ahead and download the PDF versions of these cheat sheets for Lightroom here, and Photoshop here. And give some love to MakeAWebsiteHub.com for creating this and dishing it out sans cost.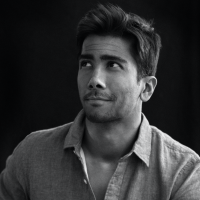 Kishore Sawh
A photographer and writer based in Miami, he can often be found at dog parks, and airports in London and Toronto. He is also a tremendous fan of flossing and the happiest guy around when the company's good.