Well, it's that time again. Adobe has once again opened its opulent, if not perfect, doors and ushered out new versions of some softwares. New Photoshop, Camera Raw, and Lightroom versions have now been thrust into our midst like sheep among wolves – wolves who no doubt are a bit hesitant about updating.
Given the fiasco that occurred in the latter half of last year with Lightroom's import interface and Photoshop's mess of the Liquify Tool, one would hope that the subsequent cries from the armies of photographers at the gates mean these iterations are generally flaw-free. So far, so good it seems, and whatever small issues there may be have been overshadowed thus far by the new 'Boundary Warp' feature now found in the readily available LR 6.4 and ACR 9.4 for Creative Cloud members.
What Is Boundary Warp?
Boundary Warp is a new tool that uses some sophisticated algorithms that allow you to stitch images together for a panorama and use a simple slider to rid your panorama of irregular borders without the use of cropping.
Anyone who has ever shot a series of images to create a pano understands all too well the difficulty that comes with putting the images together, because the borders are generally irregular, and the typical ways around that weren't perfect. The simple way to do it would be to crop within the atypically shaped borders for the largest complete image, or crop in a way that would allow you to use content aware fill to try to make up for lost space.
With the crop, you were losing much information and scenery, and with content aware fill, there was a lot of wishing and hope that it would produce accurate and believable results. Usually not the case, unless it was sky. This new feature, however, does away with much of that headache.
Once the images are stitched together, you would simply move the slider and watch the magic happen as the program bends the image in front of you to your will until you decide to stop, or the borders of the working space are filled. It's not perfect, but it looks very good. You will likely see warping of the vertical elements become more prominent the further from the center of the image you go, so this should be taken into consideration during shot planning, or try your hand at correcting it with Liquify.
What Else?
That's the big news, but not the only news. The panorama feature and ability should be twice as fast as the previous version of LR as per Adobe's word, and images are said to load faster in the Library Module when zoomed in, and thumbnails should update quicker when batch adjustments are applied. This could be a big boon to users but curious as to how they have achieved it.
DNG Converter 9.4 now supports HiDPI displays from Apple, and those of you who have Sigma 50mm 1.4 ART lenses will be happy to know that LR should no longer incorrectly recognize it as a Zeiss Milvus. Of course, in standard fashion, this release now sees a host of camera and lens profile support added to the arsenal, and some of those are:
▪ Fujifilm X70
▪ Fujifilm X-E2S
▪ Fujifilm X-Pro2
▪ Leica M (Typ 262)
▪ Leica X-U (Typ 113)
▪ Panasonic DMC-ZS60
▪ Phase One IQ150
▪ Sony ILCA-68 (A68)
You can see the full breakdown from Adobe here.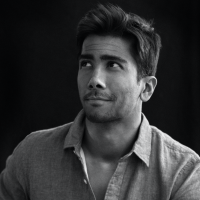 Kishore Sawh
A photographer and writer based in Miami, he can often be found at dog parks, and airports in London and Toronto. He is also a tremendous fan of flossing and the happiest guy around when the company's good.