Adobe is a long-tenured titan in the photography, design, and video industry; providing a cache of creative tools to assist the modern digital artist. They've cornered a huge portion of the market and are constantly challenged with the evolving needs of their subscribers, and today at Adobe MAX: The Creative Conference, they're unveiling the newest generation of the famed Creative Cloud.
If you are in the creative field and rely upon the creative suite to manifest to your vision, this is an update you need to pay attention to because a lot has changed. Let's see what Adobe's latest iteration of the suite brings to the table.
Lightroom CC v lightroom Classic CC
Lightroom has been split into cloud-based and computer-based versions; promising improved accessibility and performance managing your files.  Here are some highlights to consider.
Lightroom CC (Cloud-based)
Lightroom CC is designed and built around 3 guiding principles:
Powerful Yet Simple—Lightroom CC will offer the powerful image editing that you want, while being simple and intuitive to use. Our goal is that it will have everything you need and nothing you don't.
Seamless experience across all your devices—Lightroom CC will work the same across desktop, mobile, and web. This allows you to move across your devices without needing to relearn or figure things out. Your photos and edits are all where you'd expect them to be.
Cloud Based—Everything you do in Lightroom CC is synced to the cloud. This means that you can access and work with your photos from any device (including multiple computers), and can easily share photos with others. All of your photos and all of the work that you do with them will be automatically backed up all the time.
With tools such as the IPad Pro and other tablets providing viable means of mobile editing; it will interesting to see how well Adobe adapts to the ever-changing workflow of photographers. This looks like a good step in the right direction.
Lightroom Classic CC (Computer-Based)
As you've probably heard and experienced, photographers have a love-hate relationship with Lightroom, largely attributed its slow speed hindering an efficient workflow. With this update, Adobe is addressing those concerns directly.
Lightroom promises increased performance in the following areas:
Application launch time
Preview generation including in Standard, 1:1 and Minimal previews
Import selection workflow with "Embedded & Sidecar" preview option
Switching between Library and Develop Module
Moving from photo to photo in the Develop Module
Responsive brushing
We'll address more problems shortly, but here are other things that you should know that aren't quite so positive:
There is no printing in Lightroom CC
No HDR or Panorama merge at this point
No tethered capture
Abandonment of the Catalogue ability. You will have a single library connected to your ID. You will have no option to separate into separate catalogues.
It cannot, at this time, sense if you're shooting in raw+JPEG mode so it sees and displays images at two separate files, unlike the version it replaces.
Photoshop – What's New?
More advanced photo-editing usually requires more than one editing software to perfect an image but, the process can become tedious when shipping an image, in a clunky fashion, between Lightroom and Photoshop. Here is Adobe's  solution to that problem. Adobe also introduced updates to the Pen and Masking Tools including:
 A new Curvature Pen tool
An improved Select and Mask tool
The ability to open and edit 360-degree spherical panoramic images
Per the official release:
This version of Photoshop is much easier to learn for the millions of beginners who try it for the first time every year. Test out the new learn panel and other ease-of-use improvements like the new Curvature Pen Tool. We've integrated Lightroom Photos into the start screen and search to save you time when working with mobile and other images you've synced via Lightroom CC. We also addressed a number of pro requests like your #1 request of all time – improved brush preset management, and much more.
What's the Cost?
A monthly fee of $50 remains the sweet spot for anyone who needs more than three apps from Adobe. However, it may well be worth it if the improved file management, mobility, and performance promises prove true. You can find a full rundown of the pricing options here.
Official Lightroom CC Blog Post
Official Photoshop CC Blog Post
Related Articles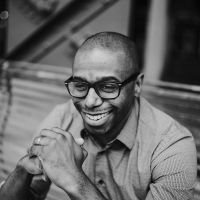 Wendell Weithers
Wendell is based in Atlanta where he shoots events, portraits, and food photography. He also supports his wife Andrea as she runs their cake design business, Sweet Details. Instagram:
Wendellwphoto