Adobe's Creative Cloud Photography Plan is now on sale for $89 from $120 for a limited time! This includes a year's subscription to Adobe's duo of photo-editing applications: Photoshop & Lightroom.
Everything you need to organize, edit, enhance, and share stunning photos on any device, anywhere. Adobe even gives constant updates including new camera support, lens support, and much more.
The Photography Plan includes desktop apps as well as mobile editing apps including Photoshop Fix, Photoshop Mix, Lightroom Mobile, Adobe Spark, Adobe Portfolio, and Adobe Premiere Clip. With mobile devices gaining the ability to edit RAW files this could mean higher efficiency and mobility for photographers. Even gain access to an extensive library of video tutorials to get you up to speed quickly and master new skills. 
Although Adobe's various photo editing applications and organizational tools provide their own specific value, these two programs in particular are the perfect combination for any photographer with post-production needs, encompassing everything from basic to advanced editing operations.
The Photography Plan is available for Windows 8, Windows 7, Mac OS X. Get your subscription on Amazon here.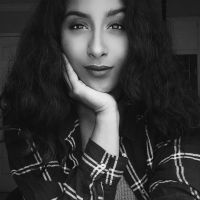 Shivani Reddy
Shivani wants to live in a world where laughter is the cure to pretty much everything. Since she can't claim "Serial Bingewatcher" as an occupation, she'll settle for wedding/portrait photographer at Lin and Jirsa & marketing coordinator here at SLR Lounge. For those rare moments when you won't find a camera in her hand, she will be dancing, eating a donut, or most likely watching Seinfeld. Follow her on Instagram:
@shivalry_inc