Adobe's Creative Cloud Photography plan was on sale on Amazon last week for $99 down form $119, but in case you missed it, B&H has the same Creative Cloud Photography Subscription for an even deeper discount of $89 right now. You must click here and use promo code: CCPHOTOPLAN
It's not hard to extol the virtues of the Creative Cloud plans, given the sort of all-encompassing suite of photo editing tools from desktop to mobile. You can organize, retouch, edit, enhance, and share your work operating within an interconnected set of robust applications.
Also, given the nature of the cloud plans, you're privy to constant updates of all kinds, including new camera support, lens support, and on and on. Furthermore, all your assets can be linked via the cloud, so your desktop apps that come with (Photoshop and Lightroom), can work with the large suite of mobile editing apps including Photoshop Fix, Photoshop Mix, Lightroom Mobile, Adobe Spark, Adobe Portfolio, and Adobe Premiere Clip.
There has been and will continue to be a camp that is against eh subscription plan model, but if you're a working pro, it's almost a no brainer that it's valuable, and likely not going anywhere anytime soon. The sale on the other hand, that will be. Again, Check out the Adobe Creative Cloud Photography plan here and use promo code CCPHOTOPLAN.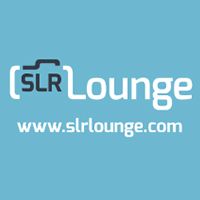 SLR Lounge Official
Articles by SLR Lounge Official are created by multiple authors. They represent official announcements by SLR Lounge.