Adobe has been busy lately, and they seem to show no sign of slowing down. Today, at the Adobe MAX: The Creativity Conference (which you can watch here – highly recommend to see the apps in use), Adobe drew back the curtain to reveal all it's been working on for the past months, and it is no menial matter.
The essence of the keynote was really showing off how Adobe is transitioning into the Mobile world, enhancing the Desktop experience, creating a connection between the two, and brining creatives into this realm of mobile and elevated productivity as seamlessly as possible.
How is this planned to be accomplished? Well, for starters, there's the release of many, that's right, many, new apps, and significant updates to the menu of mobile and desktop apps we all use already, and then the release of the Creative SDK bringing developers much more into the mix. In addition, all the updates, are available right now.
What's New
The mobile app section of Adobe CC now almost across the board extend the desktop abilities to mobile platforms. The new apps, Adobe Shape CC and Adobe Brush CC allow for capturing actual textures and shapes in the real world that can be used as vector objects and brushes. Very interestingly too, is the extension of Adobe Premier into the mobile frontier. Now Adobe Premier Clip brings some of the software features to your iOS devices.
The pace of innovation continues to accelerate with Creative Cloud and today we are introducing a new family of mobile apps that are deeply integrated with flagship CC desktop tools, like Photoshop and Illustrator, and taking mobile devices into the creative mainstream," said David Wadhwani, senior vice president, Digital Media, Adobe. "Also, new capabilities, such as Creative Talent Search, show that Creative Cloud is evolving into an increasingly powerful resource for our millions of members.
The new mobile feats of CC wouldn't quite be as enticing if the flow across desktop and mobile wasn't fluid, even in concept, so Creative Cloud Market, Profile, and Libraries will give that fluid access to your settings and files and media across the board.
As many as 13 CC Desktop apps also get major updates along with the 9 new mobile apps. These apps seem really geared well to the photo world as they really lengthen the reach and capability of Photoshop, Lightroom, Illustrator, and Premier. Those of a Microsoft persuasion will be particularly pleased with the incredible ability extracted between the union of Photoshop CC and Illustrator CC and Windows 8 touch devices. This may be, so far, the definitive break into mobile image editing with few holds barred.
Creative Profile & Libraries
The Creative Profile is what is going to connect you as an artist, to all the work you do, the assets you manage, and to the communities you work within, and do this wherever you are. It will vary from app to app, but will cover everything from photos, colors, brushes, graphics etc. Working somewhat in conjunction with this is Creative Cloud Libraries which is the management service which lets you save all your settings, etc.
A Few New Apps
Adobe Brush CC lets anyone create unique brushes, on iOS devices for use in Photoshop CC, Illustrator CC, or Adobe Illustrator Sketch. Even a single photo can be made into a brush, so high-quality brushes cab be made and implemented on the fly that can range from photorealistic, to organic, or graphic.
Adobe Shape CC – "is a simple, unique and fun way to capture and create shapes on iPhone or iPad, wherever inspiration strikes. A high-contrast photo of anything – a chair, a pet, or a hand-drawn font – is converted into vector art that can be used immediately in
Illustrator CC and Adobe Illustrator Line via Creative Cloud Libraries."
Adobe Color CC  is a revamped Adobe Kuler that captures colors and allows them to be saved themes available in your other Adobe applications, including Illustrator CC and Photoshop CC.
The great part in addition is that you don't have to have the entire suit of apps or largest subscription model. The mobile apps will work with each CC plan, providing everyone, from someone just starting out, to a massive corporation access to all the advantages of a 'deeply integrated' mobile and desktop workflow, all tied together within their Creative Profile. As mentioned above, Adobe has also launched the public beta of a Creative SDK, "…that powers the delivery of new 3rd party mobile apps that connect to Creative Cloud." The Adobe Creative SDK is available at: creativesdk.adobe.com.
Thoughts
This is quite a milestone event release for Adobe. Many of the critiques of Adobe when they began to go towards Creative Cloud were based on the subscription based profile, and some worried the the company wouldn't be adding much value to their products and services. Creatives, largely, fret over paying a bit more since, I think it's fair to say creatives aren't necessarily known to be flushed with cash – they don't call us starving artists for nothing.
However, while skeptical in the start, I've been very pleasantly surprised with the continual upgrades and bug fixes Adobe releases through the cloud, and find their pricing for plans extremely suitable. Now though, it really appears that Adobe is reaching out to the creative audience not to take, but to give more.
It's early days yet to see how well all of these updates actually do, and if Adobe can make such a complex network of apps work seamlessly across a cloud platform – Cloud systems notoriously haven't fared too well in most scenarios. Interesting too, will be to see how camera, camera tech, and computer manufacturers respond since the updates somewhat vary across MAC and PC, and some even seem to be taking aim at WACOM. Only time will tell.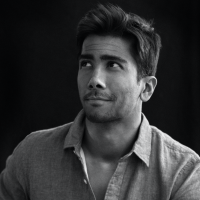 Kishore Sawh
A photographer and writer based in Miami, he can often be found at dog parks, and airports in London and Toronto. He is also a tremendous fan of flossing and the happiest guy around when the company's good.