Adobe's Creative Cloud Photography plan had a price break weeks ago but many missed it. However, B&H is offering the same Creative Cloud Photography Subscription for  the sale price of $88 right now.
The catch? You've got hours to do it as the sale ends at midnight. Get it here.
It's not hard to extol the virtues of the Creative Cloud plans, given the sort of all-encompassing suite of photo editing tools from desktop to mobile. You can organize, retouch, edit, enhance, and share your work, operating within an interconnected set of robust applications.
Also, given the nature of the cloud plans, you're privy to constant updates of all kinds, including new camera support, lens support, and on and on. Furthermore, all your assets can be linked via the cloud so your desktop apps that come with (Photoshop and Lightroom), can work with the large suite of mobile editing apps including Photoshop Fix, Photoshop Mix, Lightroom Mobile, Adobe Spark, Adobe Portfolio, and Adobe Premiere Clip.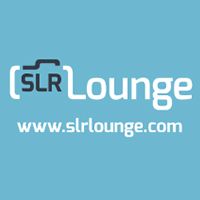 SLR Lounge Official
Articles by SLR Lounge Official are created by multiple authors. They represent official announcements by SLR Lounge.