For whatever reason, Adobe often releases update to their applications without much fanfare or spotlight. Given some of the major missteps that have plagued their decision making and execution in the past year, one could somewhat understand, but all in all, they rectify their problem quickly, showing the attention, cries, words from us, the users, aren't falling on deaf ears. More than that, some of the updates are certainly worth being a bit loud about.
This week saw updates to Lightroom CC 2015.5, Lightroom 6.5, and Adobe Camera Raw 9.5, and some of the changes are surprising. Certainly there is still a legion of LR users who opted not to go with CC and are on the standalone version, and thus far they haven't been privy to all the updates that come with CC. Those users were treated this week, and LR got the typical additions we've come to expect like new lens and camera compatibility, a few fixes, and so forth. However, it was Camera Raw that took the most notable changes.
Lightroom has been 'dark' in scheme for some time, and Photoshop adopted this manner of appearance some years ago now, becoming increasingly more akin to LR in aesthetics over the past six months. Even Bridge has, but all this time ACR has remained effectively unchanged in appearance for over a decade. This week saw that finally change, and ACR's interface now looks like it actually fits into the family it is so integrally embedded. It no longer looks like the milkman's baby.
It certainly brings a fresh feel to ACR, and one would hope this makes it more appealing for photographers to use, as it has historically been ignored by many. But along with the facelift, ACR brings with it numerous updated, fixes, and improvements.
Of course, there is a Christmas list of lenses it now is compatible with from all the major players, and that includes the new G lenses from Sony we're all excited about. 

If some of you remember that issue where a Sigma Art lens was identified as a Zeiss Milvus, well that's gone. Also, the spot removal brush used to look messy when resized at times, and that's been fixed. ACR also sees the additional compatibility of 13 new cameras like the exciting Nikon D500, D5, and the Sony A6300.
Here are some changes and fixes:
Bugs Fixed in Camera Raw 9.5
Fix crash/hang in Camera Raw and DNG Converter on some Mac systems when saving multiple images.
Fix corruption issue that would prevent DNG images originally created by Parrot Bebop Drone devices from being opened after metadata updates.
Pressing the Option/Alt key while click-dragging on a perimeter handle of a Radial Filter will adjust only that side of the filter. This change in behavior was made to match Lightroom's behavior. Previously, Option/Alt-clicking on a Radial Filter in Camera Raw would delete that filter.
Camera Raw Filter now displays the histogram and RGB color readouts using the assigned color space of the corresponding Photoshop document. Previously, Camera Raw Filter always displayed its histogram and RGB color readouts using the ProPhoto color space.
Improve the quality of Boundary Warp for some panoramas.
Fix bug where EXIF metadata for SIGMA 50mm f/1.4 ART lens on Canon was incorrectly identified as Zeiss Milvus 50mm f/1.4.
New Camera Support in Camera Raw 9.5
For a full list of lenses see here.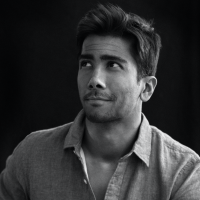 Kishore Sawh
A photographer and writer based in Miami, he can often be found at dog parks, and airports in London and Toronto. He is also a tremendous fan of flossing and the happiest guy around when the company's good.