As you may be aware, we should expect to see Canon's new RF 70-200mm f/2.8L IS USM lens sometime later this year. That isn't the "big" news, however; it's the surprisingly "small" size of this versatile lens that is really interesting. In an image recently shared on Canon Rumors CO's site, we can see that the new lens is actually shorter than an iPhone.
When compared to the other new lenses in the RF lineup, it's hard to tell just how small the new 70-200mm lens is. While we don't yet have specs for this compact telephoto lens, which is one of six new Canon RF lenses currently in development, we can likely expect great things based on our hands-on reviews of previous RF lens releases, including the RF 28-70mm f/2L (available here),  RF 35mm f/1.8L (available here), and the RF 50mm f/1.2L (available here).
To date, Canon's new RF lenses have landed on the heavier side, so it will be interesting to see how the compact size of the new RF 70-200mm lens will affect its weight, among other features.
What do you think? Are you excited by the prospect of a smaller 70-200mm telephoto lens?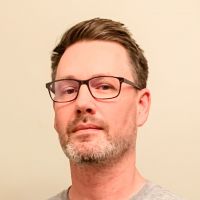 Sean Lewis
Sean fell into photography while teaching for a non-profit. What started as a minor task - documenting guest speakers and classroom activities - grew into a major obsession, and eventually led to a position shooting with Lin & Jirsa. Nowadays, at SLR Lounge, Sean's work as a marketing associate merges his interest in the fields of photography and education.