If you've ever found yourself wishing for a spot to go out and take photographs but had trouble coming up with something new, reddit user M_Wong is working on a solution for you. Using data from 500px, he's created a website with a global heat map using Google Maps that shows where the most photos were taken, or at least geotagged, with a selection of photos from the area shown in thumbnails below the map.
Clicking the thumbnail will take you to the 500px site to view the photo full size. There is also a bar to sort photos by month, so if you want to see what a location looks like at different times of the year you're able to. Currently, the way M_Wong has sourced the data there isn't much to see beyond December and January, but the database will continue to grow.
Looking at the map, it's clear that 500px data, especially limited as it is currently, can't offer a clear picture of where people are shooting, but M_Wong has pledged to keep developing his site and will hopefully be able to acquire GPS data from more sources in the future.
500px tends to attract a less casual crowd and as such contains fewer of the types of photos which are most commonly geotagged – cell phone shots. Apparently, when a user enters a location into 500px, it receives a generic city-level geotag which also can skew results.  He plans to add categories for sorting in the near future, and the possibility to filter out NSFW photos so you don't get an embarrassing surprise if you're checking out the map with your grandma.
The map does provide an interesting look at 500px demographics the way it's working currently. The United States and the world at large look barren of photography compared to Europe, whose locale is blanketed in the red and yellow splotches used to mark a photograph's location.
You can check out the post announcing the site on the sub-reddit r/photography for more details. What kinds of photography-relavent data would you find most useful on a map?
Via: resourcemag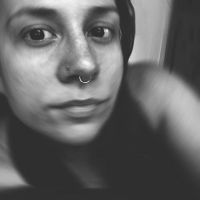 Holly Roa
Seattle based photographer with a side of videography, specializing in work involving animals, but basically a Jill of all trades. Instagram:
@HJRphotos