When the time comes to buy new gear, there is usually a conversation that takes place in my head to help me make a wise decision. It includes the expected questions: Do I need it? Is it good? Can I afford it? Does my son really need food? This is necessary because it is incredibly frustrating to own gear you don't want to use. If it doesn't add value, it just sits there collecting dust, mocking you, and basking in your disappointment.
However, there are times when the normal metrics of evaluation fall to the wayside and you are presented with a proposition so tantalizing that you buy with your heart and not your head. One such opportunity may have presented itself in the Sain Sonic 50mm F1.1 lens for $170. Considering other lenses with that kind of aperture are hundreds or thousands more, it seems like a bargain. But how does cost compare to ability? No one expects this to be a top performer, but some examples look nice.
This is a mirrorless lens for APC-S size sensors and it is currently available for Canon EOS M and Sony E-Mount (Not FE Mount) cameras. However, it will be available for the FUJI X mount and Micro 4/3 cameras in the future.
Specs
– Focal Length: 50mm
– Aperture: F1.1~F16
– Visual angle range: 31°@ APS-C
– Filter diameter: 52mm
– Minimum Object Distance: 0.5m
– Focus type: Manual
– Lens structure: 5 groups 5 elements
– Net Weight: 248g
Typically, a lens this fast and affordable isn't something you buy because it's the best performer. But that doesn't mean it can't be good enough. This lens looks like a lot of fun and at this price point, you should be able to forgive its shortcomings.
Something to keep in mind, however, is that there have been complaints that the aperture width is actually only 40mm which would make it not as fast as advertised (sort of), but beyond that, they don't really address light transmission so while it may be f/1.1 it may have a T-stop that's not near that. Again, this really seems like a fun lens anyway.
If you'd like to see more sample images,  you can find them here on Christopher Frost's Flickr, and in the video below.
You can order your copy from Amazon here.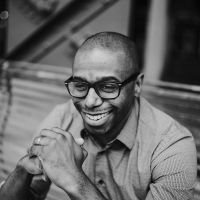 Wendell Weithers
Wendell is based in Atlanta where he shoots events, portraits, and food photography. He also supports his wife Andrea as she runs their cake design business, Sweet Details. Instagram:
Wendellwphoto