The El Dorado Wildfire, one of the multiple wildfires burning in California, was started by a "smoke-generating pyrotechnic device" during a gender-reveal party, according to a San Bernardino County, Cal Fire press release issued Monday.
The fire started in Yucaipa at the El Dorado Ranch Park on Saturday morning and spread from the park to the Yucaipa Ridge, destroying over 7,000 acres as of Monday, September 7, 2020. According to the website, the fire is just 7% contained.
THIS JUST IN: Fire officials say "a smoke generating pyrotechnic device" used during a gender reveal party caused San Bernadino County's #ElDoradoFire in Southern California. https://t.co/uzcZGJplVZ

— ABC7 News (@abc7newsbayarea) September 7, 2020
Can smoke grenades cause fires?
Even though most smoke grenades do not emit fire or sparks, they are capable of lighting dry vegetation or other flammable materials on fire.  While not confirmed, this was likely the case in this particular instance, with record-breaking temperatures in Southern California causing dry conditions.
Not the First Gender Reveal to Start a Fire
In 2008, Dennis Dickey, a border patrol agent, pleaded guilty to starting a wildfire in Arizona by "shooting a target filled with a color substance, which would burst out in pink or blue, depending on the sex of his and his wife's child," according to this NBC News Report.
The Sawmill Fire caused more than $8 million in damage, according to the U.S. Attorney's office.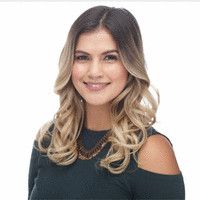 Selena Lopez
Selena's driven by learning and growing as a creative and as a professional. This drives her to seek perfection in her photography and to adopt new techniques, styles and technologies. She's here to share her discoveries (and random musings) with you, our SLR Lounge community.