Year after year we've seen the not-so-gradual decline in film stock production, and that, my friends, is a sad thing. It may not be the currency of today but we shouldn't forget from whence we came, and film is still relevant. The problem is, that in a digital world the analogue is more for leisure, and thus isn't what we tend to learn on, which is a bit of a shame, but perhaps also an injustice. Many of us either still want to shoot film or want to learn, and if you're part of either this video is one fore you.
Andrew from the Denae and Andrew YouTube Channel, has created a video that acts as a film guide, shootout, and comparison for black and white film, and it's a great primer for anyone interested in the medium.
If you're a beginner you'll be introduced to film terms, ways of thinking, and get a feeling for a place of importance for said terms. You'll be introduced to a way of thinking and questions you should be asking, like whether choice of developer matters, how are films graded, and of course get a feel for what each film is best for and its characteristics. For the more seasoned, you'll probably be able to poke holes in this or at least bring an argument to the table, but still probably learn something.
Without getting to sentimental, for those like me who learned on film and spent many a midnight hour in a darkroom, it's refreshing to see someone take the time and effort to put together something like this, and even with the caveats. Film is such an interesting world; one of surprise and uncertainty in a way the clinical-ness of digital simply isn't – good or bad. But it is a different world, and this is a good dose of immersion.
So have a look (grab a drink because it's long), and then dig out an old film camera and return to basics. And if you're interested in the sort, check out this past article of ours on shooting with expired film and be even more inspired.
If you're looking for some good film cameras, here are a few still on the market:
Voigtlander Bessa-R4M Wide Angle 35mm Rangefinder 
Leica M7 TTL .72 Rangefinder Camera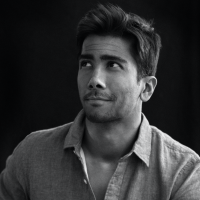 Kishore Sawh
A photographer and writer based in Miami, he can often be found at dog parks, and airports in London and Toronto. He is also a tremendous fan of flossing and the happiest guy around when the company's good.