If you're a photographer by trade, chances are COVID-19 has hurt your business. So many photographers are feeling the financial or professional strain as the pandemic was largely unexpected.
Social distancing and restrictions have likely made it difficult for us to snap portraits and gatherings, and you might have had to close your physical business altogether. None of this leaves much room for traditional in-person photoshoots—but it's the perfect time to get creative and develop innovative ways to make money!
Luckily, creative thinking comes naturally to most professional photographers. There are plenty of ways that photography can still prove to be a sustainable business, COVID-19 aside. With enough research and unconventional thinking, you may even be able to expand your photography pursuits in unique, unexpected ways.
Here are a few ideas to keep you afloat during challenging times.
#1: Sell Prints Online
It's not a good idea to book physical photoshoots at the moment, and most clients wouldn't agree to it, anyway. Thankfully, you can still make money off your existing photographic work by selling prints online.
Take this time to create or update an online store and upload all of your best work. There are plenty of guides available online that will teach you how to optimize your web store and maximize your print sales too.
If you're building an online store for the first time, we recommend using a web builder that has an integrated eCommerce platform. This will make your life easier, and all you'll need to do is pick your best shots, display your prices, and wait for the sales to roll in.
#2: Run Specials and Promotions
A large percentage of the world's photographers have been affected by the pandemic. If you choose to sell prints online, you'll be competing with thousands of other professionals also looking to earn a living. However, don't let that put you off. You can remain competitive even in the busiest niche by offering tempting promotions to your clients.
You could offer discounts for people who purchase multiple prints, or list special prices to encourage them to spend as much as possible. Make the most of social media and your mailing list to remind clients that prints make fantastic gifts, and that you can ship them safely to their doors.
#3: Try Product Photography at Home
If you already have a photography studio at home, or the right equipment to set one up, you can put it to great use. Snapping product photos is an excellent way to earn income on the side.
You can easily take product photos while maintaining hygiene standards and social distancing; demand will be high, as many other businesses are also updating their websites and social platforms during this time.
#4: Host a Photography Workshop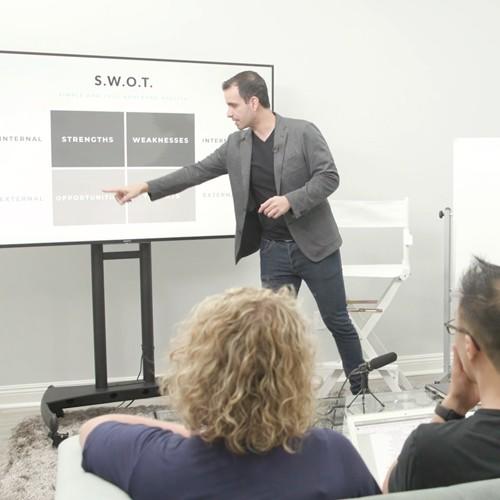 The pandemic has had millions of people locked down at home, wondering how to make good use of their time. Many of them have turned to online course services such as Udemy and Skillshare to share their valuable skills with the world. You can easily do this too by selling photography workshops of your choice online.
You can fill a specialized niche or address the broader market, and can tailor your courses however you see fit. As long as you meet your platform's video and content requirements, you can make money from your photographic skills from the comfort of your own home.
#5: Write an eBook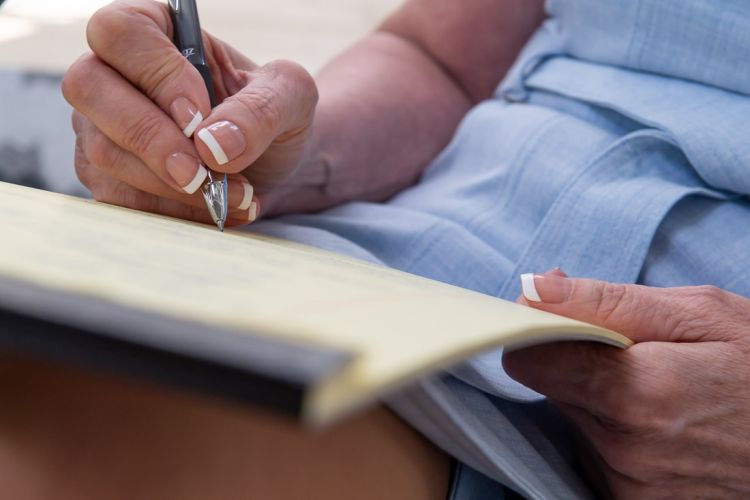 Teaching skills online is not for everyone. If you're more of a writer than a teacher, you may want to consider writing a photography-related eBook. The great thing about eBooks and PDF resources is that you only need to write and design them once. If they prove popular, they can offer a steady source of income long after the pandemic has ended.
You could focus your eBook on photography for beginners, tips for experts, methods for specific shots and subjects, or even a guide for the most effective poses. If you're especially knowledgeable about a certain subject, you'll always find a market for sharing that know-how.
#6: Do Porch Photographic Shoots
Although many families are currently self-isolating, they may still want photographic shoots to document their lives or a special occasion. You can meet this need by offering porch photoshoots, especially if you already specialize in family photography.
Ensure that you wear the right protective equipment and stay a safe distance away from the families you're snapping!
#7: Sell Your Lightroom Presets
Are you particularly skilled at using Adobe Lightroom? If you're a regular user, you'll probably already have favorite presets you use frequently. If you're looking to make extra cash, you can sell those existing presets online, or even develop ones specifically for sale.
Many photographers have the most luck with creating kits out of presets that adhere to certain styles or themes. Instead of collating a few random ones, bundle them according to categories like black and white, vintage, or anything else you like. You can sell these bundles on your portfolio website or in a virtual marketplace, or both.
#8: Add Photoshop Actions to Your Store
Another way to make your photography business sustainable during the pandemic is to create and sell Photoshop actions. These actions allow customers to create special effects they may not have been able to do alone.
Again, you'll want to create attractive and salable bundles from your Photoshop actions if you want them to sell well. Be sure to market them with appealing product descriptions and photos for maximum impact.
#9: Sell Vouchers for Future Shoots
Many companies are keeping afloat by selling vouchers for future services and goods. Your clients might be happy to front the money for shoots that will only take place once lockdowns and social distancing rules have lifted. You can make these vouchers even more enticing by offering special discounts and bundles for future services.
As an example, you could offer a 30% discount on your typical session rate if clients are willing to pay upfront and wait until a later date for your service. Another fantastic option is to offer gift cards for future services and products. These can be included in your online shop and make awesome gifts for clients who want to support you during challenging times.
COVID-19 doesn't have to be the end of your photography business. You just need to draw on the creativity that makes you such a good photographer and apply it in different ways. Use these ideas as inspiration, make them your own, and ensure the business you've built lasts.
About the Author
Carmen Docampo is an Editor at Format. With a background in photo editing and as a hobby photographer, Carmen writes for various photography outlets. She spends her free time enjoying the outdoors and discovering new hiking trails.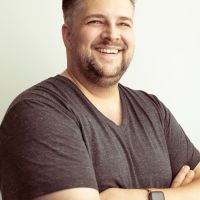 David J. Crewe
David J. Crewe is a full-time commercial photographer and Senior Editor with SLR Lounge. Based out of both Southern California & Las Vegas, Nevada. View his work and blog:
DavidJCrewe.com
Follow his Instagram:
@DavidJCrewe